Stock Your Pantry With Thrive Market Goods
From baking essentials to canned goods to spices, Thrive Market is a convenient and cost effective way to stock your pantry. Order healthy, high-quality, diverse pantry staples from the comfort of your home and have them delivered right to your doorstep. Thrive Market has a wide selection of competitively priced grocery and household items with healthy living in mind. We've put together a list of essential pantry items to get you started on living your healthiest life!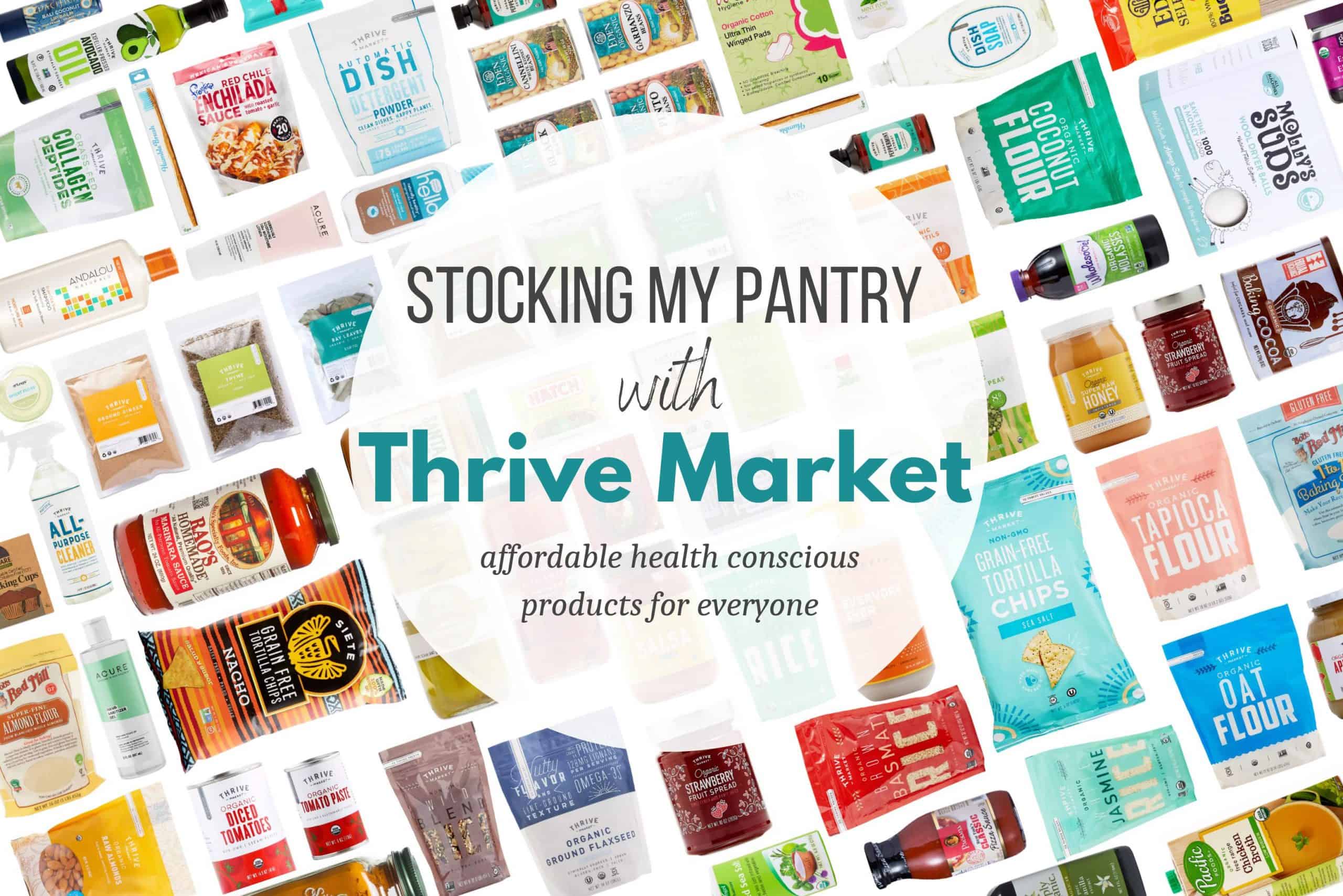 Disclosure: This post contains affiliate links, which means if you make a purchase through these links, we may receive a small commission at no extra cost to you.
As someone who used to do my shopping at several grocery stores, I wasted a lot of time and energy hunting down my favorite pantry staples. It wasn't until the spring of 2020 that I stopped going to the store on a regular basis and looked into online shopping options. Thrive Market has been a game changer. As of this writing, I've place 8 orders with Thrive Market, and I'm a big fan. My membership paid for itself after my second order.
What Is Thrive Market?
Thrive Market is a membership website and app that delivers high-quality grocery items as well as personal care and beauty products, cleaning products and health and wellness supplements. You can also buy meat and organic wine! They don't sell fresh produce. Thrive market prioritizes affordable healthy living for everyone.
Is There A Membership Fee?
Yes, the membership fee is currently $59.95, and includes members-only deals, rewards, and free full-size product gifts. You can try a Thrive Market membership for free with a 30-day trial choose a FREE GIFT, up to a $22 value when you purchase a Thrive Membership. As a bonus, when new member joins Thrive Market, a free subscription is given to a family in need, a veteran or a teacher.
Thrive Market offers a guarantee on their membership. If, at the end of the year, you don't save the equivalent of your membership, Thrive Market will add the difference of what you didn't save to your account as Thrive Cash that can be used on a future purchase.
Is It Worth It?
Yes! I poured through tons of websites comparing Thrive Market prices with other grocery stores, and Thrive Market won out on most items. I love the wide selection of organic, non-GMO pantry items. I also have no problem ordering enough to earn me the free shipping threshold ($49). I love the convenience of looking under my previously ordered section and quickly adding things to my cart – I tend to order the same items again and again!
THRIVE MARKET PROS
Most items are competitively priced, sometimes dramatically lower than competitors
Thrive market offers an array of healthy, high-quality, diverse products
Thrive Market offers free shipping over $49
Thrive Market has a wide selection of their own branded items
For every paid membership, Thrive donates a free membership to a family in need
Thrive Market is attempting to reduce the carbon footprint in their shipping methods
THRIVE MARKET CONS
There is a membership fee
You must spend at least $49 to get free shipping
Shipping takes 3-5 days, so plan accordingly
Occasionally items that I want are out of stock
Filtering And Searching The Thrive Market Website Is Easy
These are the main diet filters you can search by on the landing page: Gluten-free, Paleo, Raw, Vegan, Vegetarian, Ketogenic, AIP, Low FODMAP, Organic.
There are many other diet specifications you can search by, including peanut-free, yeast-free, soy-free, dye-free, phthalate-free and Non-GMO. Additionally, you can filter for various certifications and awards like kosher or GAP Animal Welfare certified and by environmental and social certifications like ethically-sourced, made by hand, and woman-owned businesses.
You can also shop by grocery aisle or area of your home.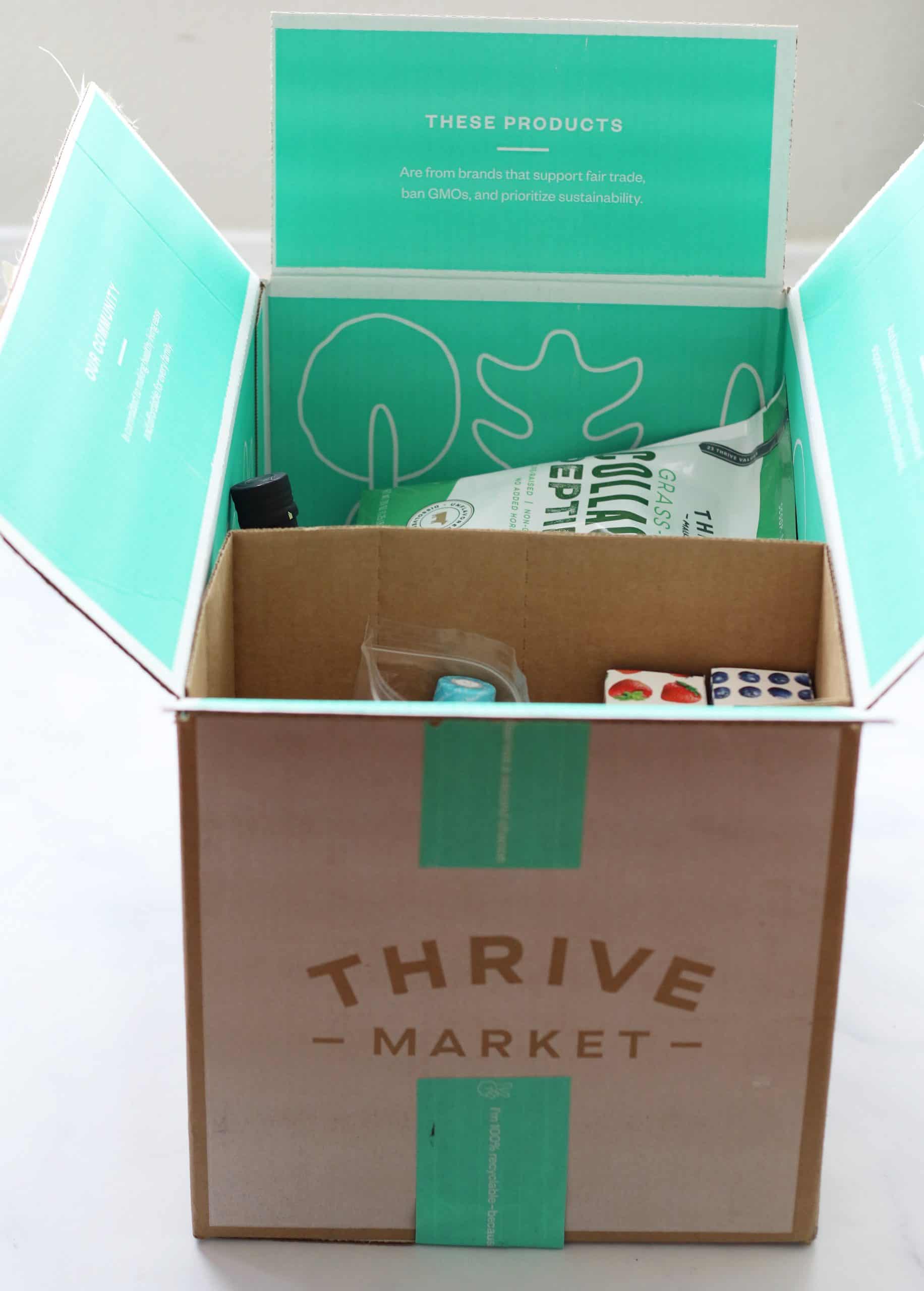 Pantry Staples
I like to keep my pantry well-stocked with everything from easy dinner staples to baking ingredients. I've put together a list of everything that's in my pantry organized into 7 categories: baking essentials, canned + jarred goods, dry goods, snacks, household, condiments and spices. There's a small amount of overlap for some categories (a few spices are in baking essentials as well as the spice category), and I've included some gluten-free pasta and gluten-free baking flours for those who follow a gluten-free diet. I love that Thrive Market has organic and non-GMO versions of most of the food items that I buy. Want to try a Thrive Market membership for 30 days and receive a FREE GIFT of up to $22 value? Sign up here for a Thrive Market membership.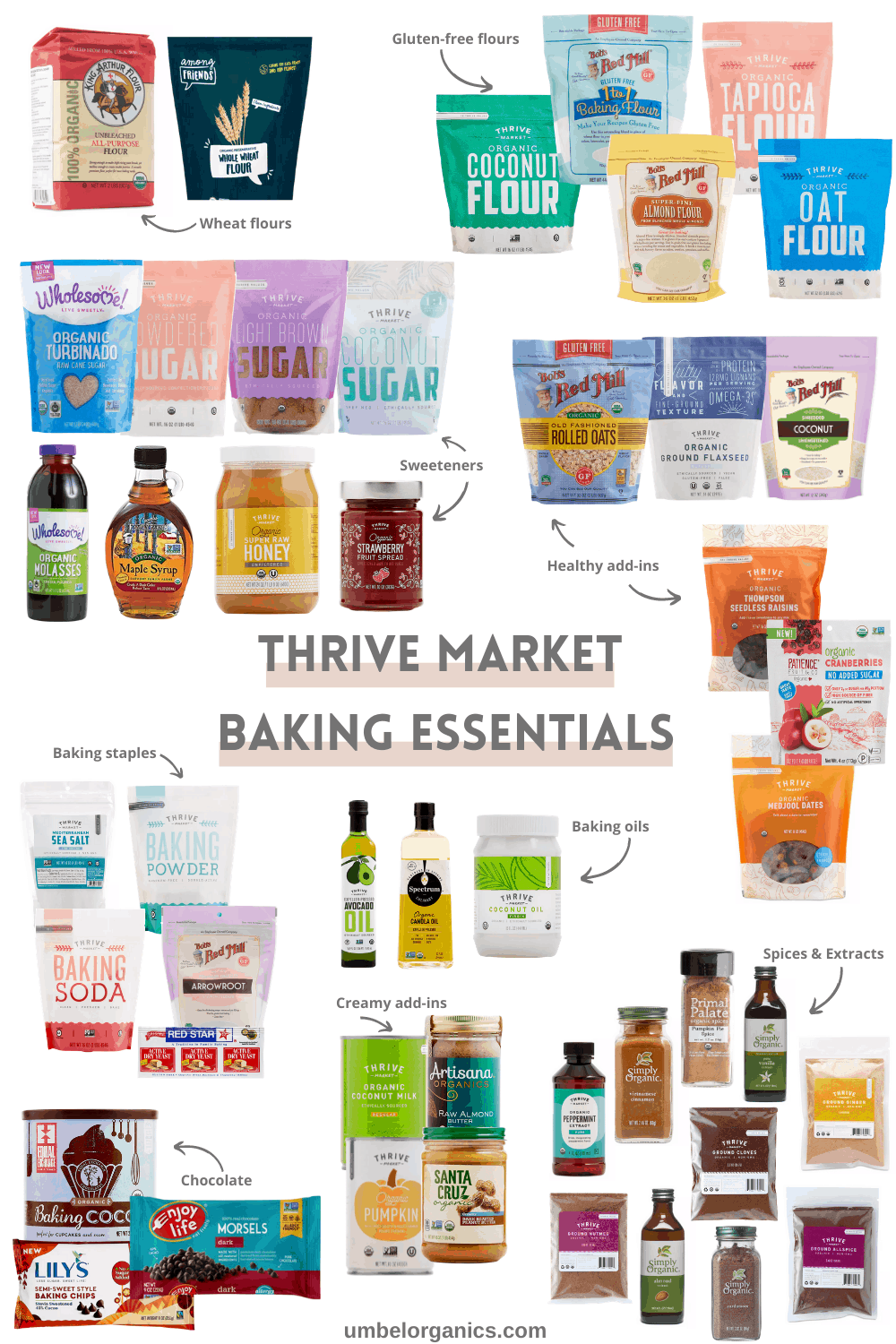 Stock Your Pantry With These Baking Essentials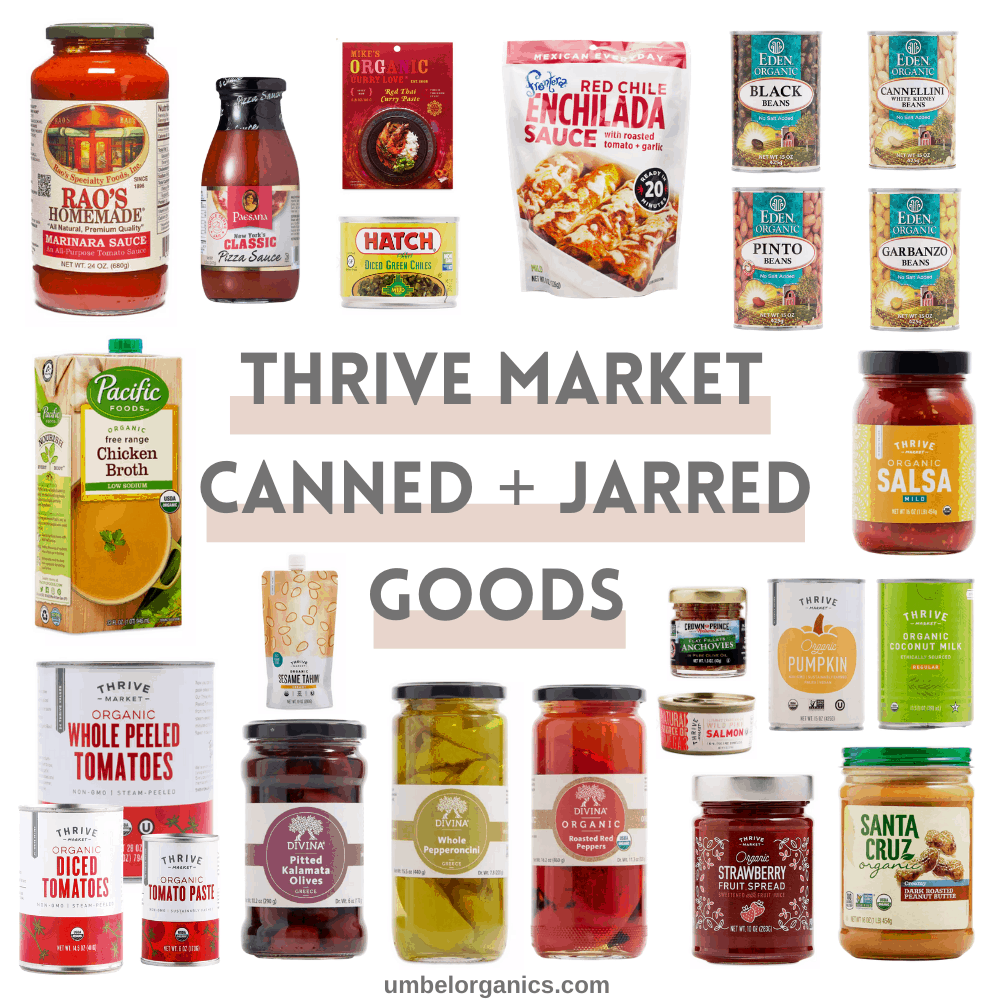 Stock Your Pantry With These Canned + Jarred Goods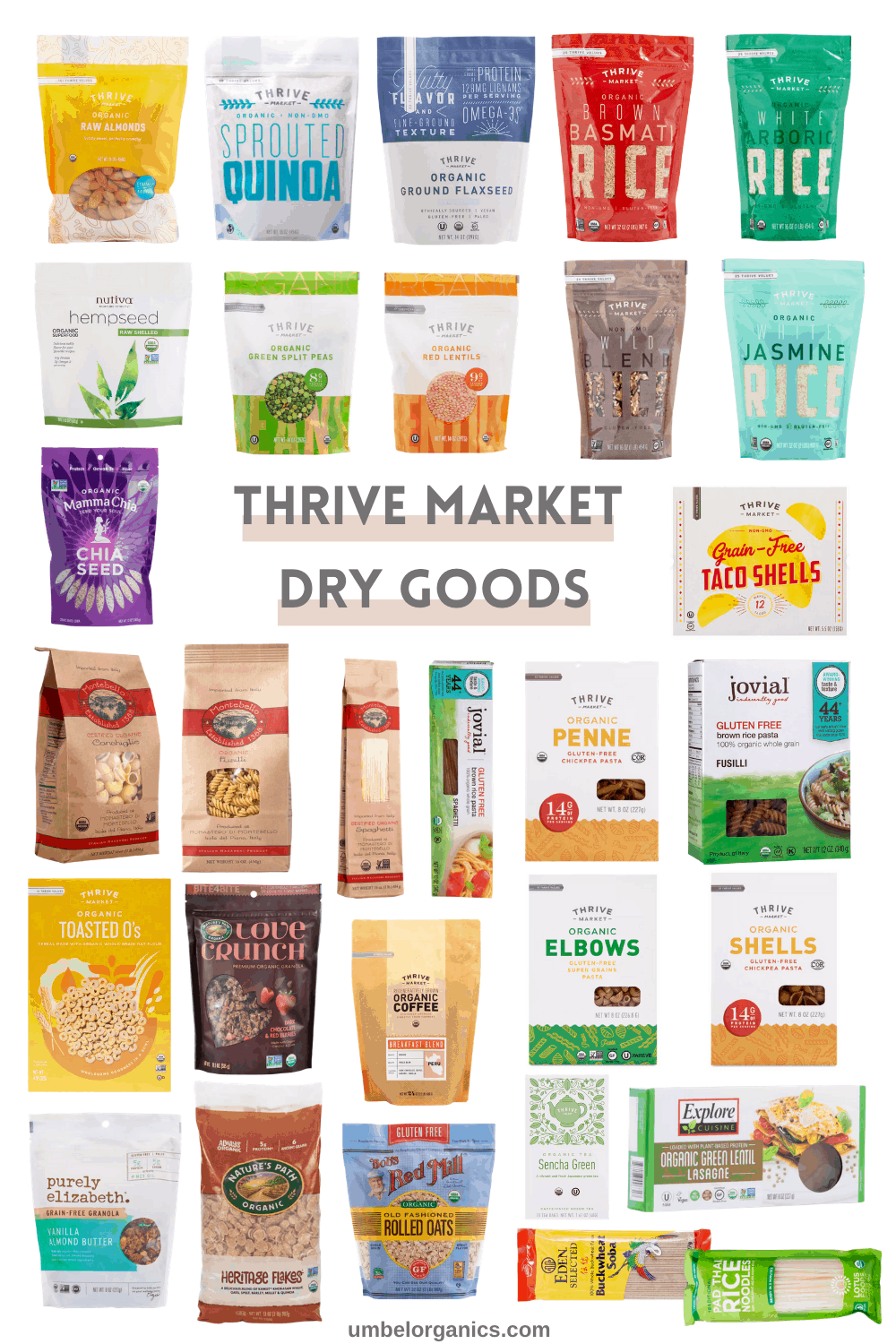 Stock Your Pantry With These Dry Goods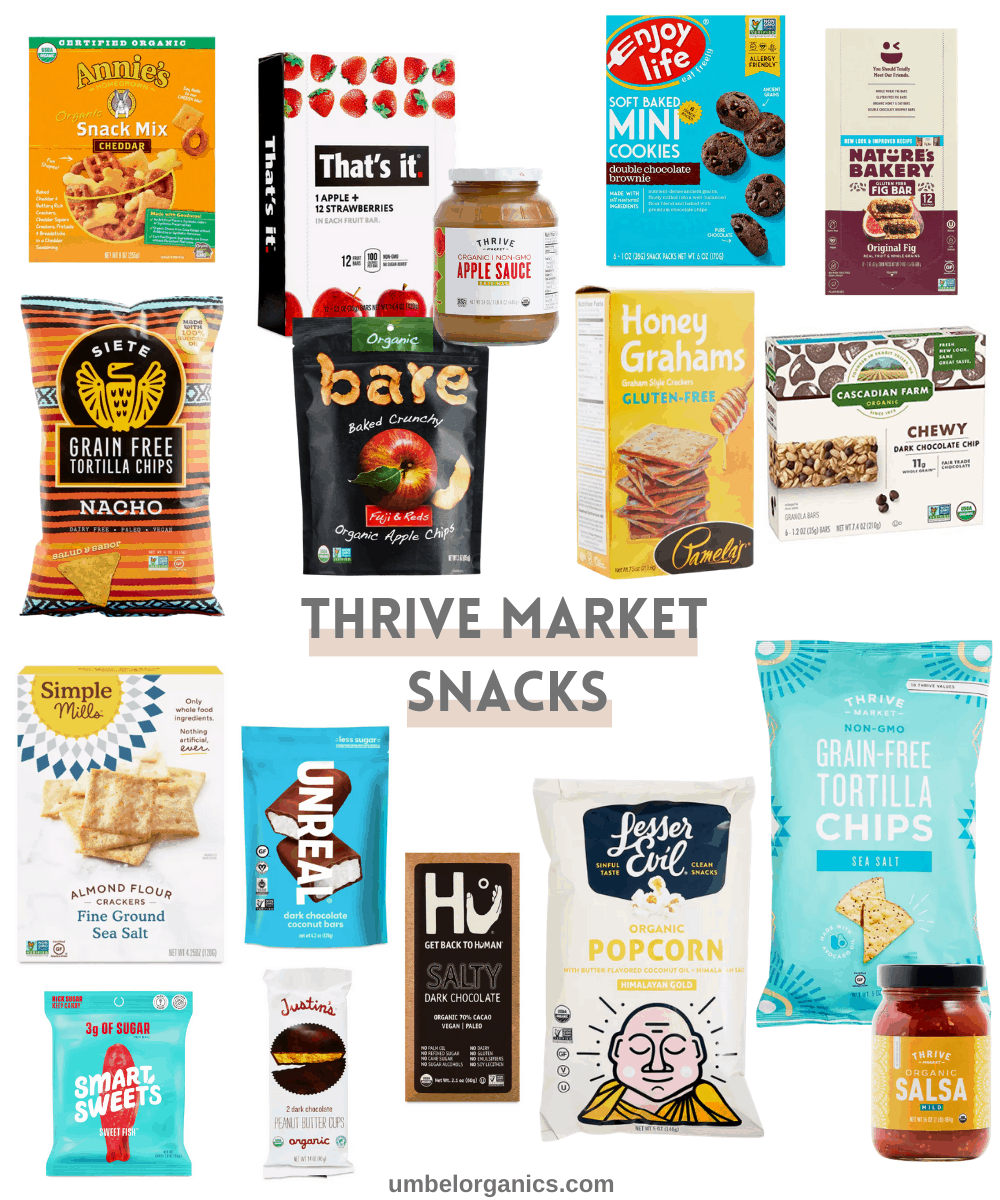 Stock Your Pantry With These Snacks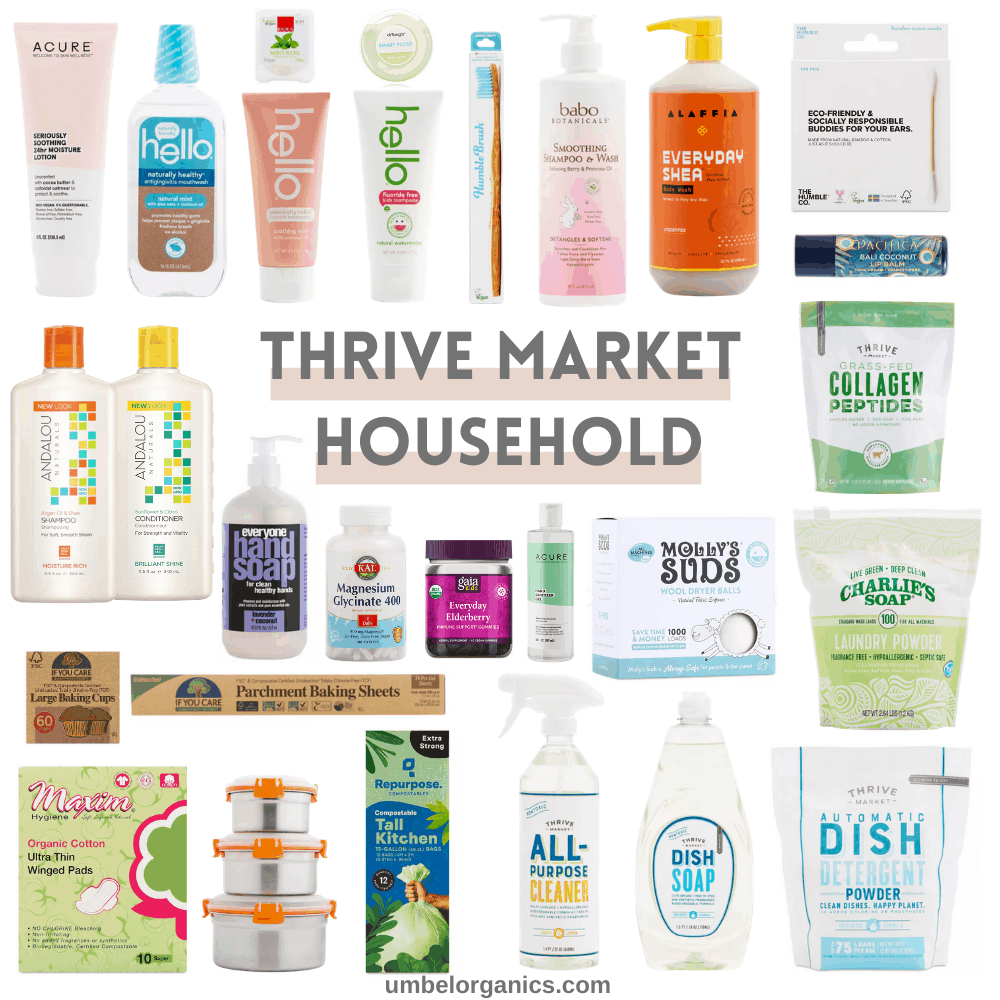 Stock Your Pantry With These Household Goods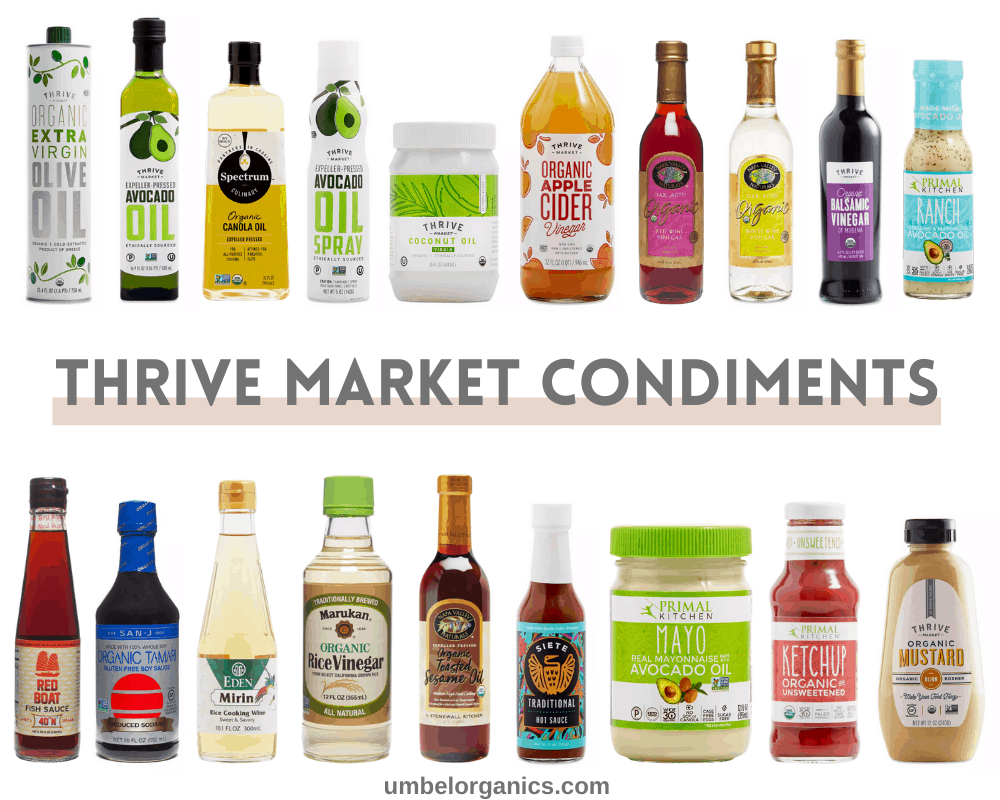 Stock Your Pantry With These Condiments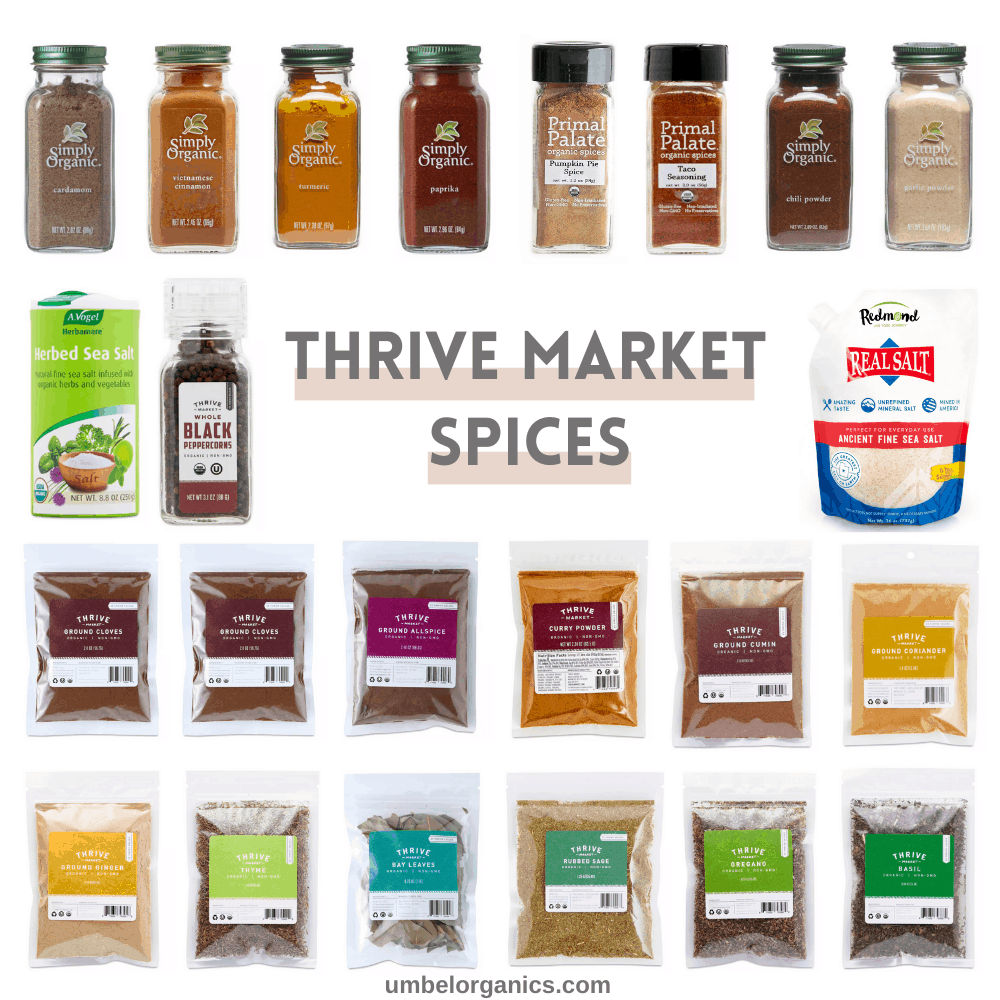 Stock Your Pantry With These Spices
More Natural Living Inspiration