Clean Beauty On Budget: Face Wash Under $25
A roundup of non-toxic, clean, natural and organic face wash for those on a budget, including teens and tweens. Whether you're looking for affordable face wash for dry, sensitive, combo, acne-prone or mature skin, I've got a list of budget-friendly clean, natural, organic, non-toxic face wash that's under $20! From face wash to oil cleansers to exfoliators, these products all contain nourishing ingredients to treat your skin concerns and make your face happy!
Disclosure: This post contains affiliate links, which means if you make a purchase through these links, we may receive a small commission at no extra cost to you.
A good skincare routine starts with face wash that works for your skin type. My skin is super dry and sensitive – if I use the wrong type of face wash, I end up with inflamed skin and it throws off the rest of my skincare routine for days.
After trying a ton of face wash brands, from cheap to super expensive, I found one that has a low EWG score, is under $10 and keeps my skin happy, and I've been using it for years. But, what works for my skin type may not work for yours. High quality face wash doesn't have to break the bank or contain harsh chemicals.
Ingredients To Avoid In Face Wash
Parabens– Parabens are a type of preservative used to prevent the growth of bacteria and prolong the shelf life of lip balm, deodorant, lotion, and other beauty and personal care products. The most commonly used are methylparaben, ethylparaben, propylparaben, isobutylparaben and butylparaben. Based on a study conducted at the University of California Berkeley, researchers found that parabens were able to stimulate breast cancer cell growth, even at concentrations 100 times lower than the natural growth factor heregulin. These findings suggest that paraben exposure doesn't have to be high to lead to cancer growth (1).
Phthalates– Phthalates are used to increase the flexibility and transparency in plastics. They're also found in personal care products, and they enhance product absorption, help products stick to your skin and keep fragrance smelling fresh. Phthalates mimic hormones, interrupting hormone production (2). A 2018 review found that current human exposure to phthalates may have effects on the male reproductive system (3).
Polyethylene glycol– Polyethylene glycol is used to make personal care products thicker and better able to transport moisture to the skin. The manufacturing process introduces impurities and by-products, such as ethylene oxides and 1,4-dioxane, which are known carcinogenic materials (4).
Synthetic fragrance- Personal care products can list fragrance as one ingredient and don't have to disclose the fact that these formulations may contain hundreds of ingredients. Synthetic Fragrance may contain carcinogens, endocrine disruptors, allergens, respiratory irritants and neurotoxic chemicals (5). Synthetic musks like galaxolide and tonalide, are linked to hormone disruption (6). Fragrance formulations also contain phthalates, which are hormone disruptors.
Sulfates– Sulfates like Sodium Laurel Sulfate (SLS) are added to many personal care products to produce foam. SLS is irritating and can also cause perioral dermatitis (my daughter gets this stubborn rash from SLS).
I've rounded up affordable clean, non-toxic, natural face wash brands for all your skin care needs, and they're all under $20! Swap out your conventional face cleanser for a more natural brand that nurtures your skin and makes your face feel great! *Cost was calculated at the time this article was published, and is subject to change.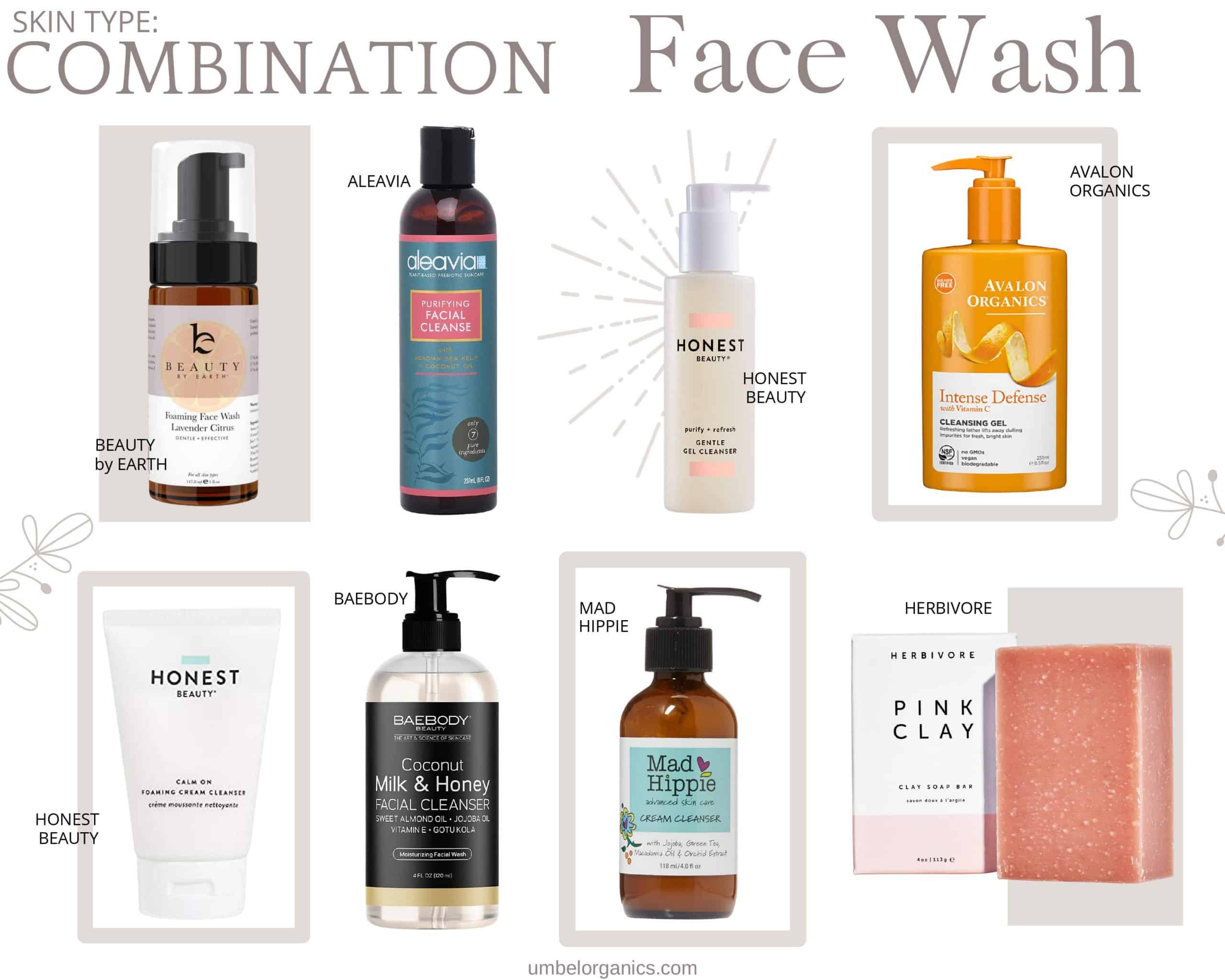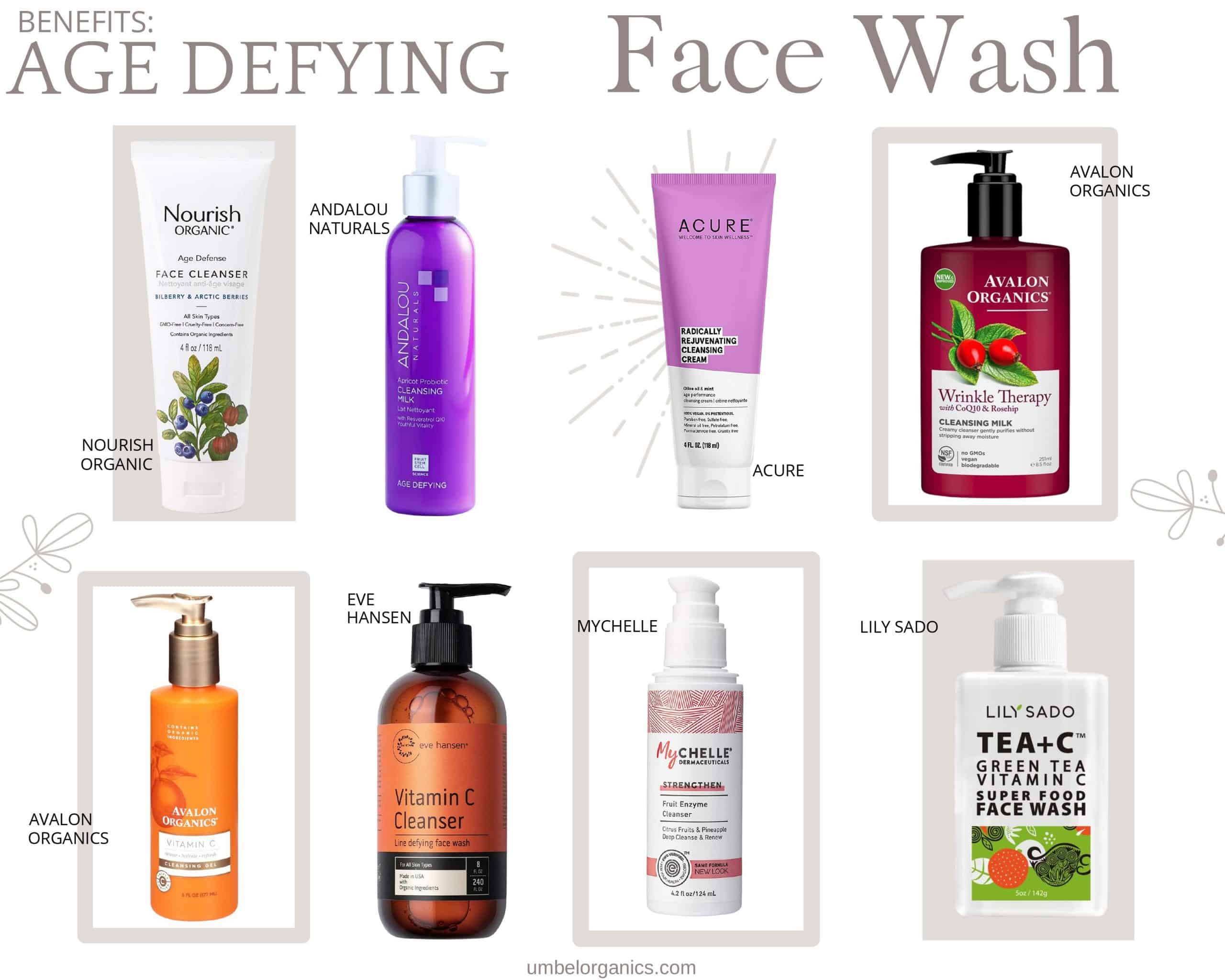 More Clean Beauty Inspiration