Clean & Fragrance-Free Face Cream For Sensitive Skin
Put an end to redness and irritation with clean & fragrance-free face cream that's designed for sensitive skin. I've found 8 brands of face cream, lotion and moisturizer that are free from fragrance and other harsh and irritating ingredients. If you suffer from sensitive skin, try one of these soothing and hydrating face cream picks for your sensitive skincare routine.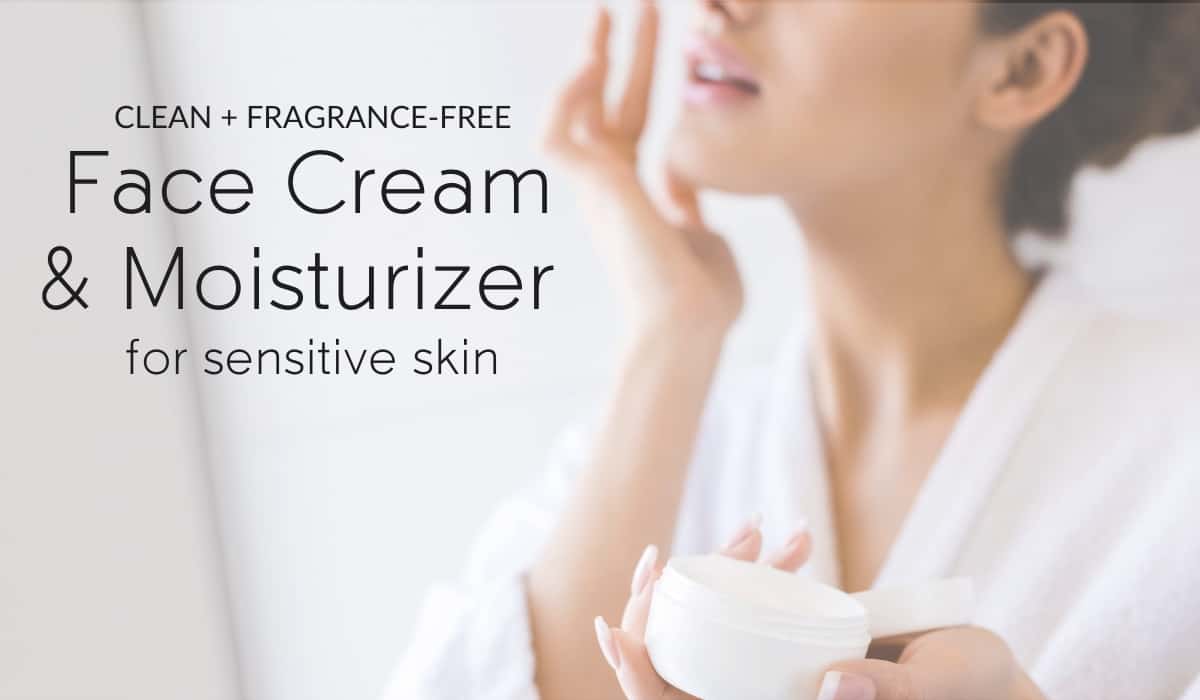 Disclosure: This post contains affiliate links, which means if you make a purchase through these links, we may receive a small commission at no extra cost to you.
I've had sensitive skin for as long as I can remember. Sensitive skin can be uncomfortable and itchy when exposed to a face cream with irritating ingredients. After much experimenting and suffering from red, uncomfortable skin on my face, I do everything I can to avoid certain ingredients and soothe my skin with a calming and hydrating moisturizer.
Especially when the weather gets cold, I change up my skincare routine to pamper my sensitive skin. I apply face oil nightly that's formulated for sensitive skin.
What Is Sensitive Skin?
Sensitive skin is skin that is easily irritated. The protective skin barrier is weakened and thin, allowing irritants to pass through the outer barrier and cause inflammation. When the skin barrier is compromised, skin care ingredients can more easily pass through the barrier and reach deeper layers of skin, causing redness, stinging or itching. A weakened skin barrier also allows water to escape, usually resulting in dry skin.
Ingredients To Avoid If You Have Sensitive Skin
If you have sensitive skin, there are certain ingredients you'll want to avoid or watch closely and look for a reaction. Not everyone will have a reaction to everything on the list of ingredients below, but I would definitely avoid fragrance altogether if you have very sensitive skin. I also recommend performing a patch test and using your best judgement with the other ingredients below.
Fragrance– Fragrance can react with your skin, causing redness, irritation and inflammation. Fragrance can be used as a blanket term for thousands of chemicals, and it may contain irritating and harsh ingredients that can inflame your skin. Watch out for "unscented" moisturizer- it typically has an ingredient added to mask the smell of the product.
Certain Essential Oils– Just because something is natural doesn't mean it's good for your skin. Anyone can react to a specific essential oil, so it's important to do a spot test first. Some common essential oils that can cause allergic reactions are: citrus (lemon, orange, etc.), Ylang-Ylang, mint, tea tree, lemongrass, lavender, cinnamon bark, jasmine absolute, balsam of Peru, clover, and sandalwood.
Liquid paraffin, petroleum and mineral oil These ingredients create a layer on the skin that traps moisture, and in the process block pores and cause a build-up of bacteria.
Methylisothiazolinone– Methylisothiazolinone is common preservative causes an allergic reaction in 10% of people who use it.
Phenoxyethanol and lanolin oil– Phenoxyethanol and lanolin oil are preservatives that can cause allergic reactions.
Artificial colors and dyes– Synthetic colorants in lotion can cause irritation and skin sensitivity.
A few more ingredients to look out for if you have sensitive skin– Isoeugenol, Farnesol, Linalool, Citronellol, Benzoyl benzoate, Limonene, Hexyl cinnamal, and Hydroxyisohexyl 3-cyclohexene carboxaldehyde.
What To Look For In Cream Or Moisturizer If You Have Sensitive Skin
Fragrance-Free Formula– A fragrance-free cream or moisturizer typically has no scent/fragrance/parfum added to the product.
Skin Soothing Ingredients– Choose creams and moisturizers with ingredients that improve hydration and soothe irritation, like ceramides, hyaluronic acid, niacinamide, aloe vera, chamomile, Centella asiatica and/or colloidal oatmeal. Some people may have a reaction to one or more of the ingredients listed (I know someone who can't tolerate aloe vera on their skin), so perform a patch test if any of these ingredients are new to you.
How To Perform A Skin Patch Test
Introduce one product at a time.
Start with freshly cleansed skin.
Gently rub in a dime-sized amount of product into the skin of your inner arm, the side of your neck, or behind your ear.
A reaction can happen fairly quickly or can develop over a longer period of time, like more than 4 days.
Use your best judgement as to how long you want to do a patch test before using on your face.
Whether your skin is sensitive and dry or sensitive and oily, or a combo of both, I found 8 clean moisturizers that provide calming hydration to your face with no harsh or irritating ingredients.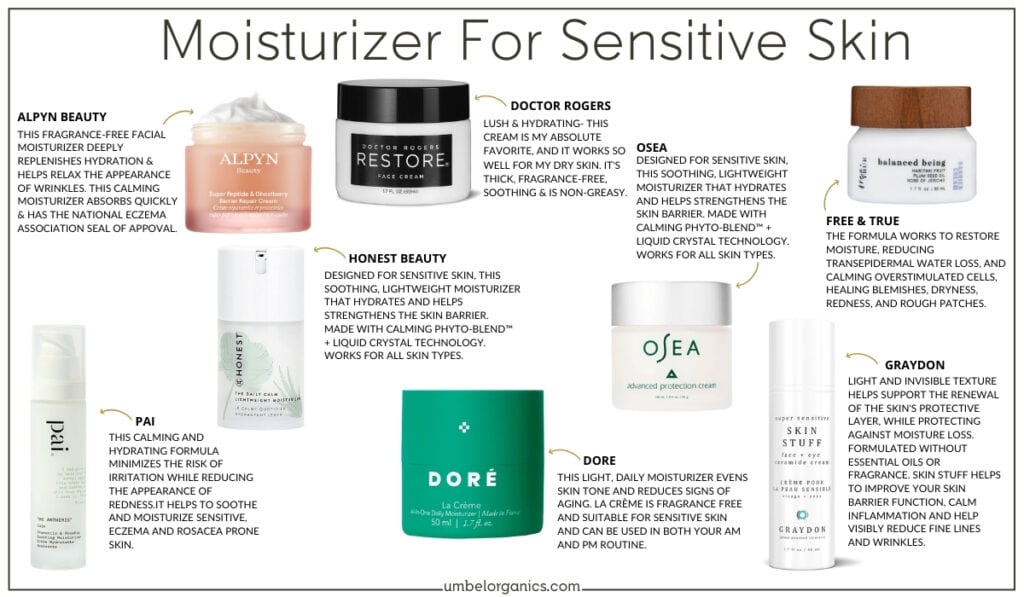 If your skin is on the sensitive side, the moisturizers below are sure to soothe and hydrate your skin without causing irritation.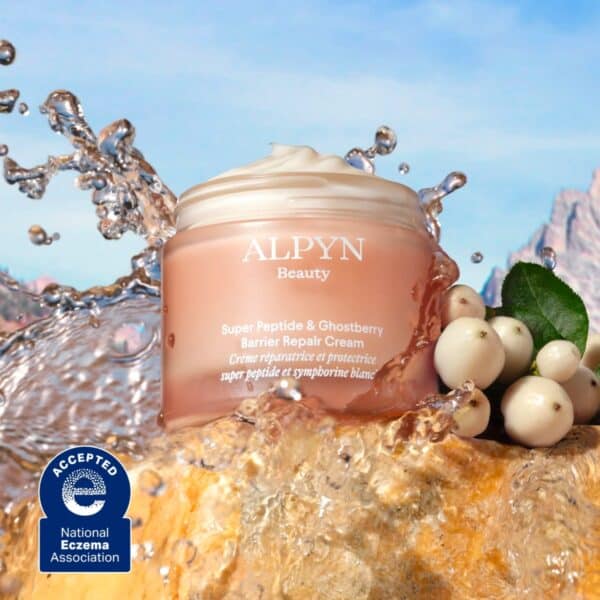 Alpyn Beauty
Alpyn Beauty Super Peptide & Ghostberry Barrier Repair Cream
Cost: $62 for 1.7 oz ($36.47 per ounce)
Key Ingredients: Ghostberry, Tasmanian Pepper, 5 Ceramide Complex, Snap 8 Peptides
From the Alpyn Beauty website: This rich, restorative barrier repair cream features ceramides, ghostberry and 8 peptides to deeply replenish hydration and help relax the appearance of wrinkles. Super Peptide & Ghostberry Moisturizer has been awarded the National Eczema Association Seal of Acceptance.
Why I Love It: This Alpyn Beauty Super Peptide & Ghostberry Barrier Repair Cream is my new favorite moisturizer. It has zero fragrance, is highly moisturizing and it plumps my skin. I noticed a glow after using this cream just once! It is perfect for my dry, sensitive skin.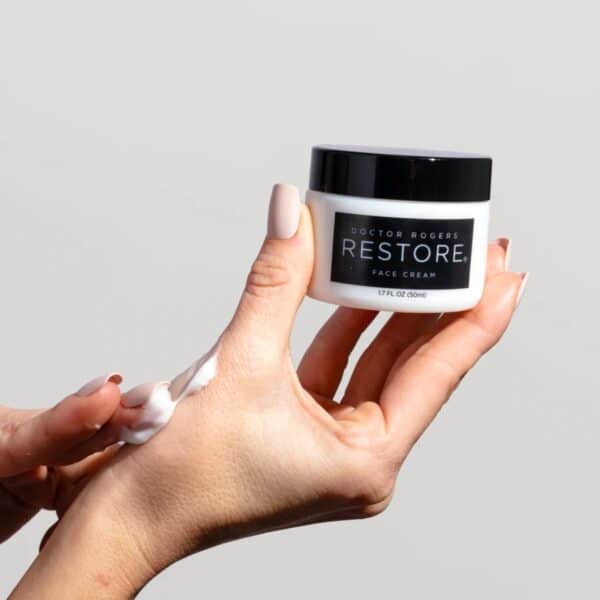 Doctor Rogers
Doctor Rogers Restore Face Cream
Cost: $72 for 1.7 oz ($42.35 per ounce)
Key Ingredients: Adenosine, Coconut, Gotu Kola, Jojoba, Niacinamide, Shea Butter
From the Doctor Rogers website: This cream contains hypoallergenic plant-derived ingredients that work to calm and nourish the skin. This lush and hydrating moisturizer helps to soften skin and delivers intense hydration and restoration to dry skin types, and is made with ingredients known to revive dull and dry skin for a healthy, natural glow. Good for all skin types, especially dry skin and sensitive skin.
Why I Love It: Doctor Rogers Restore Face Cream is one of my favorite brands of face cream for sensitive skin. The cons are that it's pricey and it doesn't contain any anti-again ingredients. I like the thick consistency, yet it's fairly easy to rub in and leaves no greasiness. I highly recommend this cream for sensitive, dry and mature skin, and it's perfect if your skin needs a break from anti-aging products or if you've just had a facial treatment and your skin is super sensitive.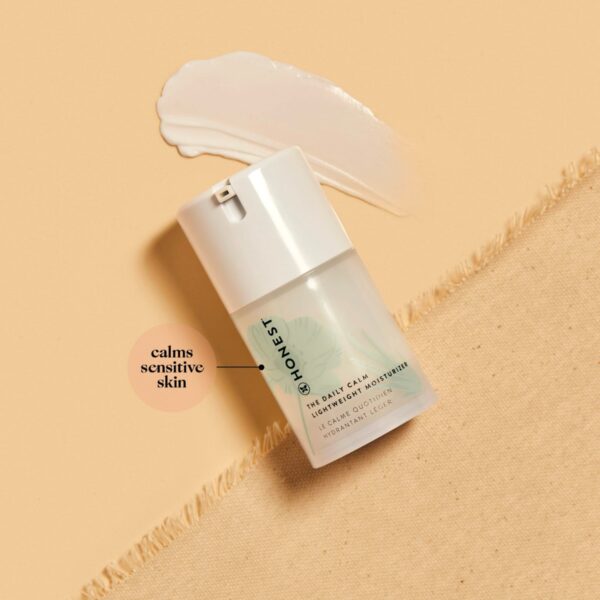 Honest Beauty
Honest Beauty The Daily Calm Moisturizer
Cost: $24 for 1.7 oz ($14.12 per ounce)
Key Ingredients: Jojoba, Hyaluronic Acid
From the Honest website: Designed for sensitive skin, this soothing, lightweight moisturizer that hydrates and helps strengthens the skin barrier. Made with Calming Phyto-Blend™ + Liquid Crystal Technology. Works for all skin types. Free From: Parabens, Phthalates, PEGs, Dyes, Mineral Oil, and Synthetic Fragrances.
Why I Love It: Honest Beauty The Daily Calm Moisturizer is EWG Verified and is lightweight yet hydrating.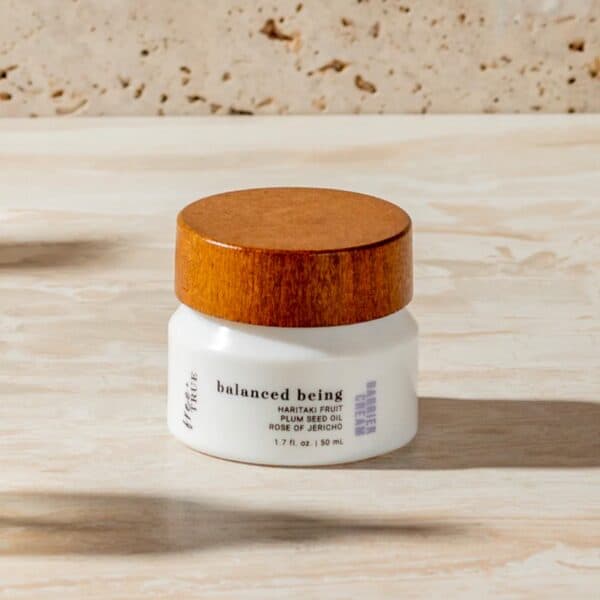 Free & True
Free & True Balanced Being Barrier Cream
Cost: $58 for 1.7 oz ($34 per ounce)
Key Ingredients: Chebula, Niacinamide, Plum, Pomegranate
From the Free & True website: Skin's barrier is strengthened and structural integrity is improved, lessening sensitivity and the burden caused by urban dust, blue light, sun rays, stress and overwhelm. The formula works to restore moisture, reducing transepidermal water loss, and calming overstimulated cells, healing blemishes, dryness, redness, and rough patches.
Why I Love It: Free & True Balanced Being Barrier Cream is essential oil-free and is suitable for all skin types, including those with sensitive and reactive skin. This velvety cream glides on effortlessly and envelops the senses in the sweet, nutty aroma of plum seed oil.
Graydon
Graydon Super Sensitive Skin Stuff
Cost: $49 for 1.7 oz ($28.82 per ounce)
Key Ingredients: Evening Primrose oil, Maple Sap Water, Black Current Seed Oil
From the Graydon website: Light and invisible texture helps support the renewal of the skin's protective layer, while protecting against moisture loss. Formulated without essential oils or fragrance. Skin Stuff helps to improve your skin barrier function, calm inflammation and help visibly reduce fine lines and wrinkles.
Why I Love It: Graydon Super Sensitive Skin Stuff is formulated with a pH value of 4.5-5.5, and users have noticed improved hydration in skin after 1h and 24hrs of application. It's made without added fragrance or essential oils, and is hypoallergenic, non-irritating and suitable for sensitive skin.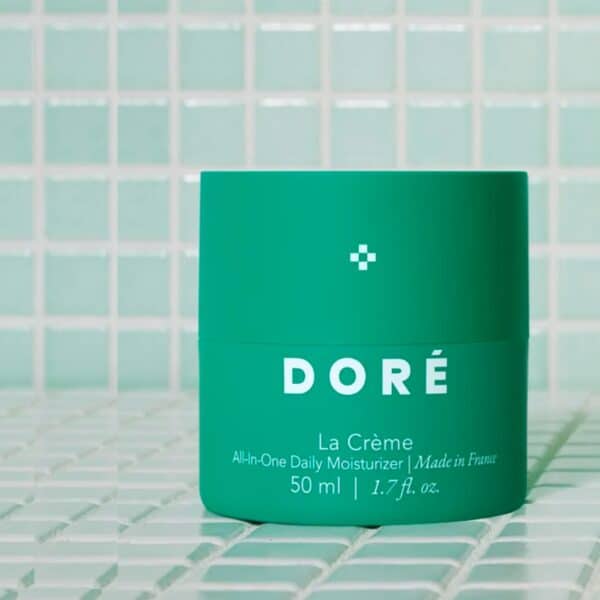 Doré
Doré La Crème
Cost: $36 for 1.7 oz ($21 per ounce)
Key Ingredients: White Lily Extract, Marine Algae, Hyaluronic Acid
From the Doré website: This hydrating daily moisturizer is good for for use day and night, and works with all skin types including dry, mature, sensitive, blemish-prone, combination and normal. The French brand Doré is designed to minimize bathroom time, and maximize outdoor time
Why I Love It: Doré La Crème is a light, daily moisturizer that evens skin tone and reduces signs of aging. All Doré products are EWG VERIFIED™.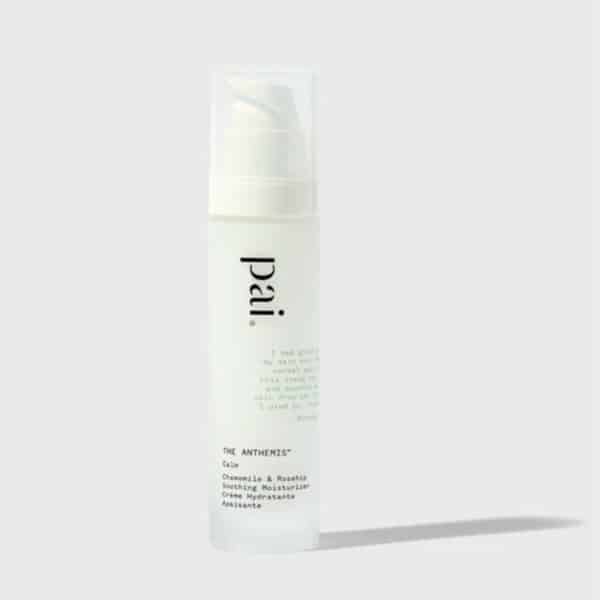 Pai
Pai The Anthemis Soothing Moisturizer
Cost: $59 for 1.7 oz ($35 per ounce)
Key Ingredients: Apricot, Chamomile, Jojoba, Manuka, Rosehip, Shea
From the Pai website: This calming and hydrating formula minimizes the risk of irritation while reducing the appearance of redness.It helps to soothe and moisturize sensitive, eczema and rosacea prone skin.
Why I Love It: Pai The Anthemis Soothing Moisturizer features chamomile and rosehip to help calm the appearance of reactive redness using matricine and chamazulene, nature's powerful skin-soothing agents. Rich in Omegas 3, 6, 7 & 9 to help repair damaged skin while gently hydrating the skin.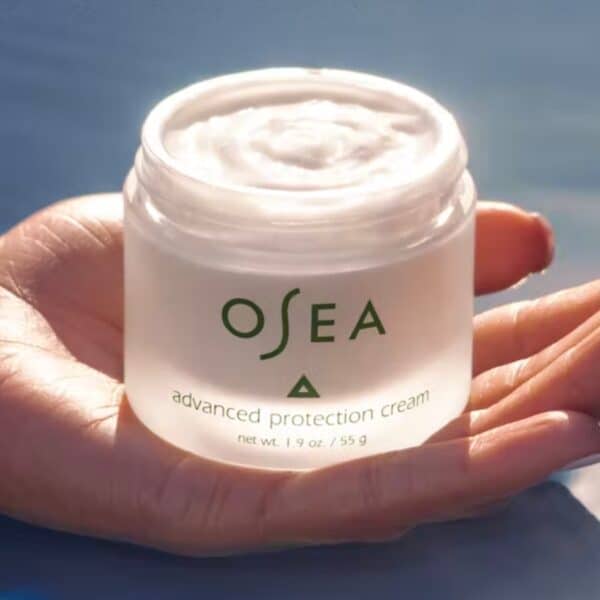 Osea
Osea Advanced Protection Cream
Cost: $108 for 1.8 oz ($60 per ounce)
Key Ingredients: Undaria Seaweed, Turmeric, Marine Extract
From the Osea website: This formula is packed with proven actives like a vegan retinol alternative and a biomimetic lipid complex to deliver anti-aging benefits to the skin. This nourishing cream helps skin feel firmer, reduces wrinkle appearance and promotes a radiant, even complexion.
Why I Love It: Osea Advanced Protection Cream is a nourishing and protective formula for dry, sensitive, and aging skin. Sea minerals, amino acids and biomimetic lipids synergistically deliver deep hydration for your best skin ever. 
More Clean Beauty Inspiration