Gift Guide For Garden Lovers
Whether you need a gift for your favorite gardener, plant-lover, your mother-in-law, or your own mother, you'll find something they'll love in our garden gift guide. From holidays to Mother's Day, this guide has just what you're looking for!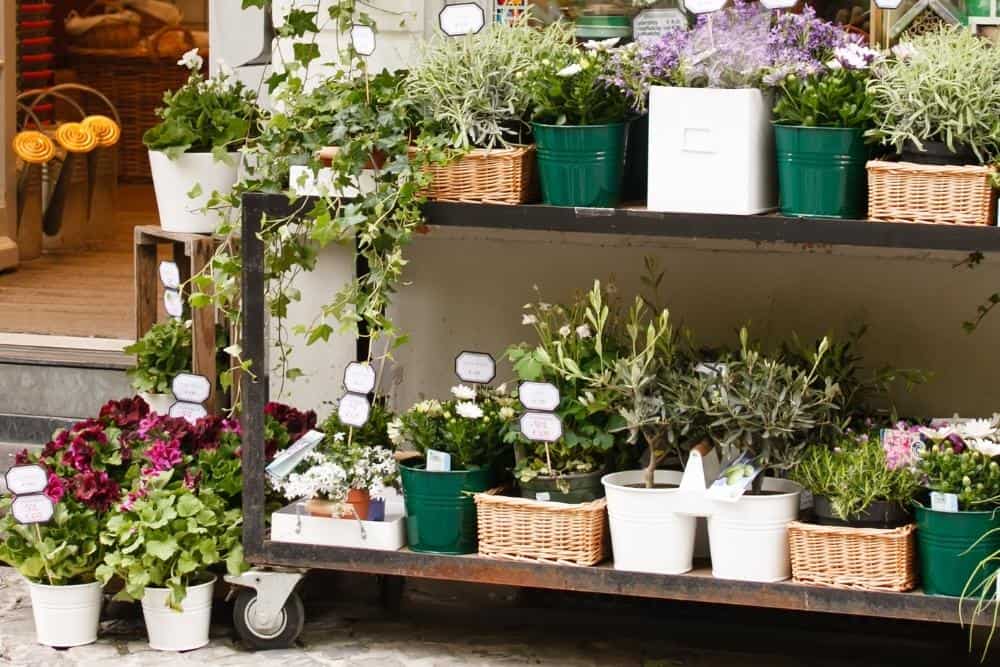 Disclosure: This post contains affiliate links, which means if you make a purchase through these links, we may receive a small commission at no extra cost to you.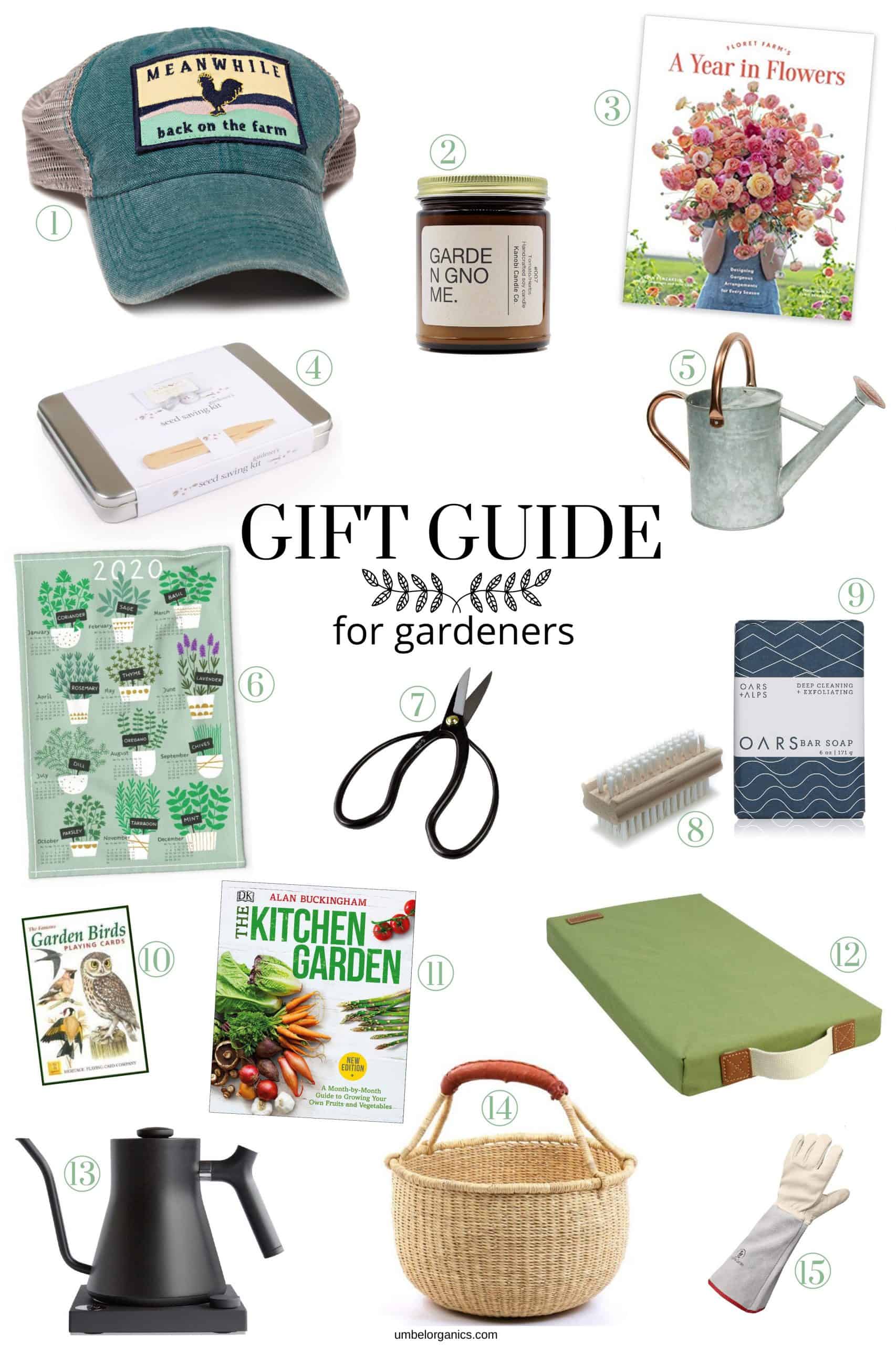 1// Meanwhile Back On The Farm Landscape Trucker Hat: This is my favorite trucker hat around. I also have my eye on this gorgeous leather carryall.
2// Kanobi Candle Co. Garden Gnome Scented Soy Candle: This candle features top notes of tomato leaf and lemon peel, middle notes of lemongrass, basil, and thyme, while the bottom notes consist of green leaves and moss. 100% All Natural Soy Wax, Phthalate-Free Premium Fragrance, Lead-Free and Zinc-Free Cotton Wick, Long-Lasting, Clean Burn.
3// Floret Farm's A Year In Flowers: Featuring expert advice from Erin Benzakein, world-renowned flower farmer, floral designer, and bestselling author. This book is a gorgeous and comprehensive guide to everything you need to make your own incredible arrangements all year long, whether harvesting flowers from the backyard or shopping for blooms at the market.
4// Heirloom Seed Collecting Kit: Create your own garden legacy and share with other gardeners. Includes 8 airtight glass-topped tins with labels.
5// yourjoy Galvanized Steel Watering Can With Copper Accents: This farmhouse watering can holds a gallon of water and features a removable rosette-diffuser.
6// Garden Herbs Tea Towel: I'm loving this beautiful tea towel. It would make a perfect hostess gift.
7// Hanafubuki Bonsai Pruning Shears and Scissors: I have a pair of these scissors and use them all the time- they're really sharp!
8// Non-Slip Wooden Two-sided Hand and Nail Brush: After a day of planting tulip bulbs, this is what my nails need.
9// Oars + Alps Natural Exfoliating Blue Charcoal Oars Bar Soap: Paired with the nail brush, this luxurious soap would make a great gift for gardeners.
10// Garden Birds Playing Cards: We have a set of these playing cards and they are so much nicer than the standard set of cards!
11// The Kitchen Garden: A Month by Month Guide to Growing Your Own Fruits and Vegetables: The Kitchen Garden is the perfect companion for gardeners who want to turn their harvest into a meal and dramatically reduce the amount spent on produce at the supermarket.
12// Large Gardener Kneeling Pad: Rest those weary knees!
13// Fellow Stagg EKG, Electric Pour-over Kettle: This is a splurge gift that I'd love to have on my counter.
14// Fair Trade Ghana Bolga African Dye-Free Basket: Collect your garden bounty with this beautiful fair trade basket.
15// Euphoria Garden Thornproof Leather ROSE GARDENING Gauntlet Gloves: For the gardener who doesn't want to get pricked by spiky plants.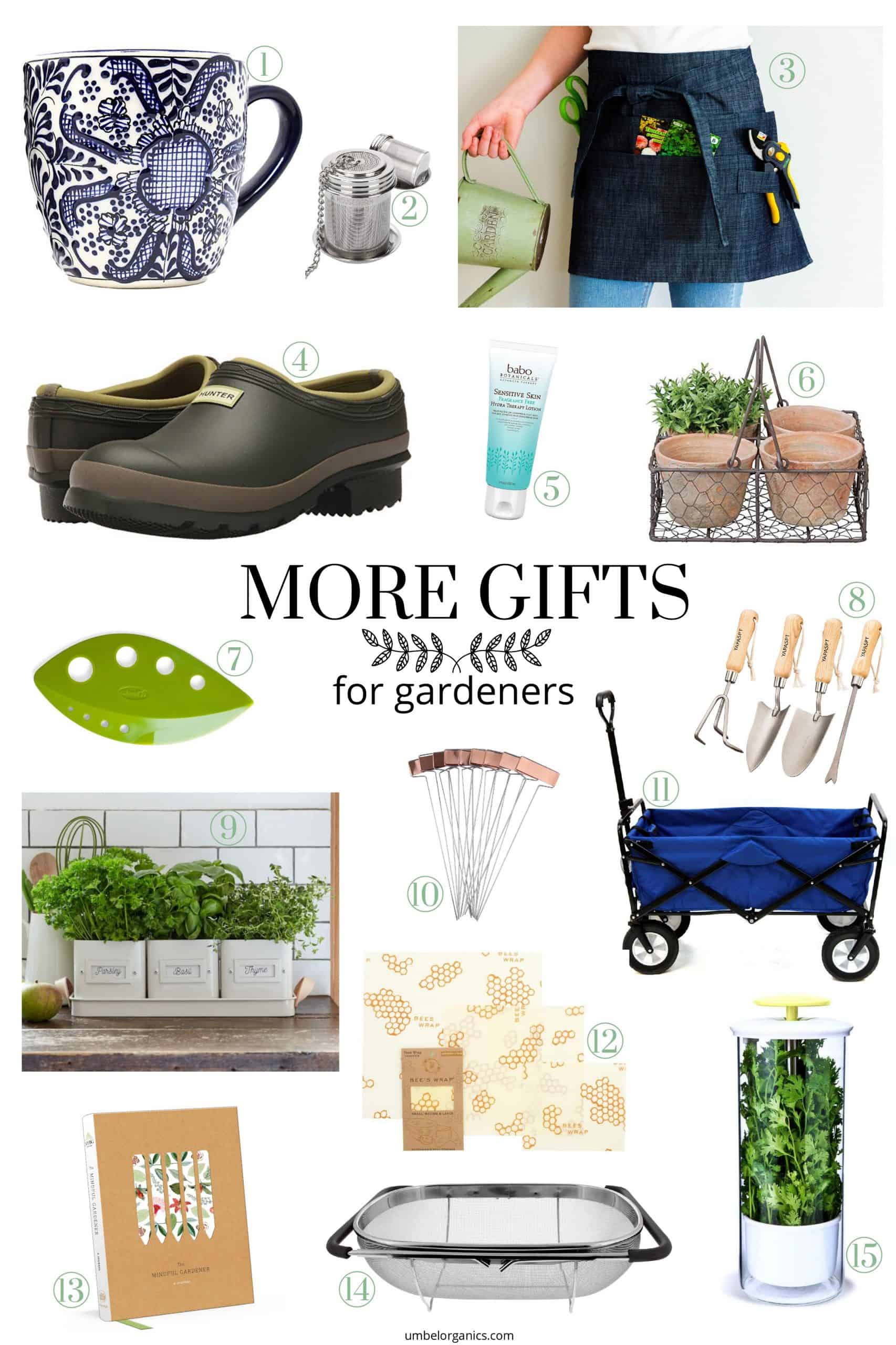 More Gift Guide Inspiration