The Best Non-Toxic Backpacks For Kids Of All Ages
Don't forget to put a non-toxic backpack on your back-to-school shopping list! A non-toxic backpack will lower your children's exposure to harmful and toxic chemicals like lead, PVC, BPA, PFAS and phthalates. We've rounded up a variety of low tox backpacks that are perfect for kids of all ages. From preschool to high school and beyond, there's a non-toxic backpack option for all! 
Disclosure: This post contains affiliate links, which means if you make a purchase through these links, we may receive a small commission at no extra cost to you.
It's back-to-school shopping time, and if you're buying a new backpack for your child, consider purchasing one that's free from harmful chemicals like PVC, BPA, phthalates, PFAS and lead. This year, send your child to school with a non-toxic backpack.
A large portion of  backpacks made for kids that are sold in stores and online are loaded with harmful and toxic chemicals. According to the EPA report on America's Children and the Environment, certain environmental contaminants may affect children disproportionately since their bodies and organs are still growing and developing.
What Chemicals To Avoid In Backpacks For kids
What Materials Are Safest For Backpacks
Natural fibers like organic cotton and hemp. 

Synthetic fabrics like nylon and polyester are the lowest tox options other than natural fibers. The downsides to this type of synthetic material are that the petroleum used for the fabric is not a renewable resource, the manufacturing process requires using toxic chemicals (even if they're not in the final product) and has a large carbon footprint, microplastics shed from the material, and the material is not biodegradable, so it will be in landfills for a very long time.

Polyurethane used as a waterproof coating (this is not non-toxic, but it's much better than PFAS as a waterproof or water resistant coating).
Send your child to school with a non-toxic backpack, non-toxic school supplies and a non-toxic lunchbox filled with stainless steel food containers. Look below for the best non-toxic and low tox backpacks that are perfect for kids of all ages.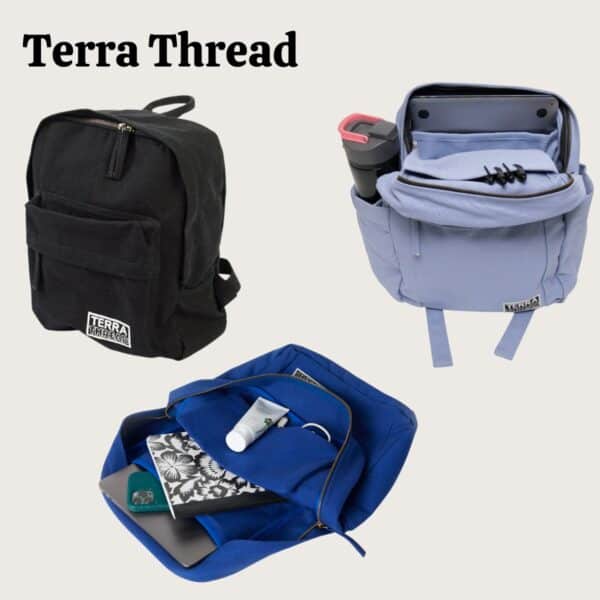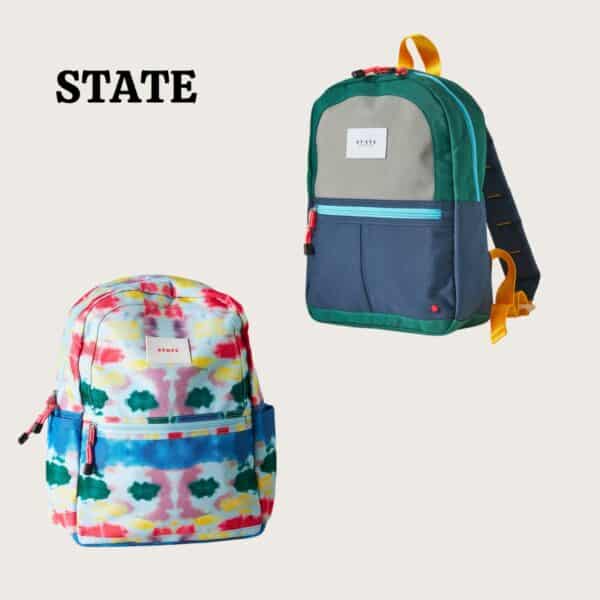 State
State Bags donates fully-packed backpacks, funds thoughtful projects with partner charities and schools, and sheds light around social injustices.
Materials: Responsibly made with recycled polyester or coated polyester; polyester lining. 100% coated cotton body; 100% recycled polyester lining.
Free From: State products are tested and verified by 3rd party CPSC approved testing facilities as: Lead safe, Cadmium safe, Nickel Release safe, PVC safe, Cadmium safe, Nickel Release safe, Free of added formaldehyde, Free of harmful phthalates, Free of Azo Dye. As of Fall 2022 they are PFAS-free.
Standouts:
State Kane Kids Mini Backpack (ages 2-4)
State Kane Kids Backpack (ages 4-8)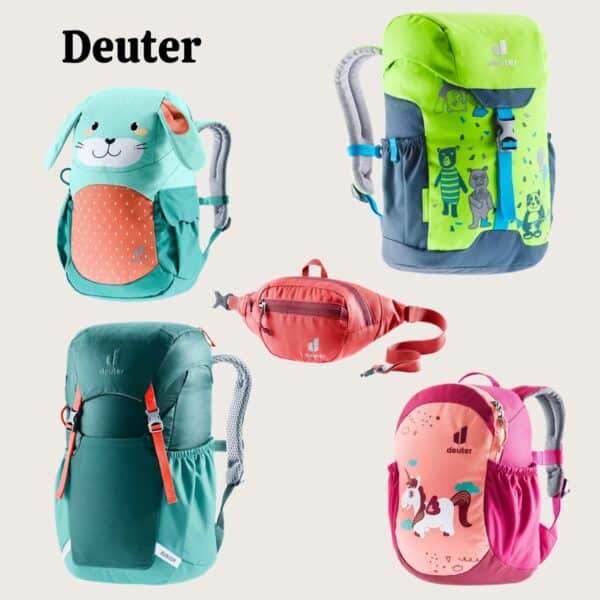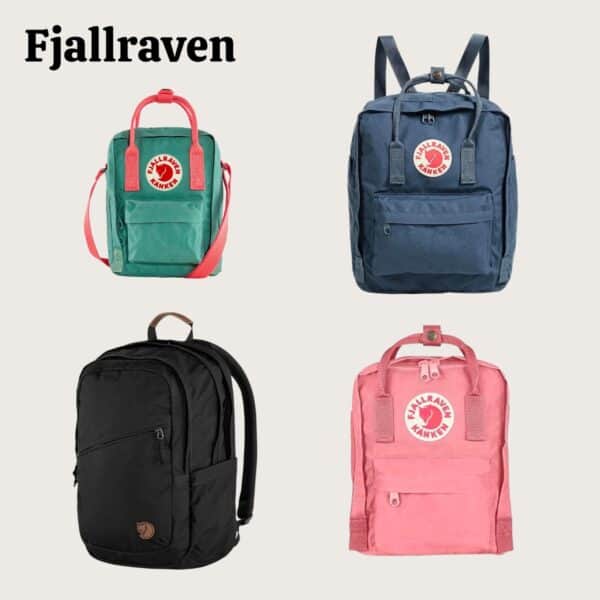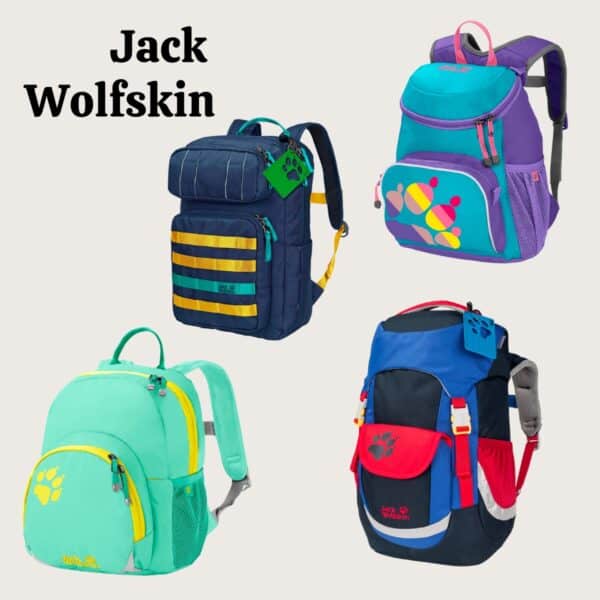 Fluf
Fluf products are handmade in India in a small, family-owned and run facility. Tailors work in a safe environment, and are paid living wages to support themselves and their families.
Materials: Exclusively organic + recycled materials with less impact on the earth. All inks and dyes are GOTS-certified, water-based and non-toxic. The water resistant liner is polyester.
Free From: free of BPA, PVC, PFAS, PFCs, phthalates, heavy metals, AZO, fire retardants, formaldehyde, and more. Fluf products are regularly tested by independent third parties (TÜV, SGS and BV) for toxicity, food-safety & quality to ensure they exceed the highest safety standards in Canada, the US and the EU.
Standouts:
Fluf B Backpack
SoYoung
SoYoung is a Canadian and female owned brand of thoughtfully-made lifestyle goods on a mission to make personal wellness sustainable, stylish and self-empowering.
Materials: Linen/Cotton blend with a lined nylon interior
Free From: PVC, Phthalate, Lead and BPA free.
Standouts:
SoYoung Kids Backpack
Milkdot
Milkdot, a New York-based company, designs modern products with an all-ages appeal with the functionality and style that both kids and adults will love. They only use non-toxic materials.
Material: Polyester
Free From: Milkdot products have been thoroughly tested for lead and phthalates by a Consumer Product Safety Commission third-party accredited lab and meets the guidelines of the Consumer Product Safety Improvement Act for lead and phthalates.
Standouts:
Milkdot Mini Backpacks
More Non-Toxic Back-To-School Inspiration