5 Sustainable & Eco-Friendly Bathroom Products I'm Loving Lately
If you're striving for a greener lifestyle, swap out your bathroom products for plastic-free, eco-friendly alternatives. There are so many sustainable & low waste bathroom products on the market that are most likely better than the ones you're using now. Below are 5 of my favorite eco-friendly bathroom products that are just too good not to share.
Disclosure: This post contains affiliate links, which means if you make a purchase through these links, we may receive a small commission at no extra cost to you.
Not everything in life has to be hard, and that goes for swapping out some of your bathroom products for more eco-friendly ones. These swaps are so simple and easy, you'll be wondering why you didn't make them sooner. It all boils down to doing small things that have a positive impact on the environment.
If you're trying to live just a little more sustainably every day, it's as easy as replacing some of the products you run out of with eco-friendly swaps and you'll start to realize that you don't even miss the single use plastic bottles that were piling up in your house.
To make it easier to go green, I'm sharing 5 simple personal care products that don't contain any plastic and aren't housed in plastic containers. These products are not only sustainable and low waste, but also high-quality products that are all around better than the ones I was using before. If you're on a journey to live more sustainably, start with the 5 products below to consume more consciously and reduce your plastic footprint.
Deodorant In A Cardboard Tube
Even if a plastic deodorant tube can be recycled, it can get complicated due to the different plastic parts that make up the tube. If the tube has a dial on the bottom, it's most likely made from a different plastic polymer than the rest of the container, and the cap and protective insert may be made of different plastic polymers. If all these different plastic parts cause contamination in the recycling bin, it can cost recycling programs big bucks.
Aside from all of the potential plastic waste and the fact that only a small amount of the plastic that is recyclable is actually recycled, one obvious solution is to purchase deodorant in a 100% recyclable paperboard tube. I started purchasing deodorant with this eco-friendly paperboard packaging last year and I'll never go back to the plastic tube dispenser again.
Attitude Plastic Free Natural Deodorant really works for me – I get no bad body odor when using this formula. Attitude Plastic Free Natural Deodorant uses an innovative biodegradable all-paper packaging designed to reduce single-use plastic. This aluminum-free deodorant is made from natural ingredients such as arrow root and cornstarch that absorb moisture and eliminate unpleasant odors naturally. This EWG VERIFIED™ deodorant provides long-lasting protection – without plugging up the body's natural temperature regulating sweat system.
Bamboo Toothbrush
According to National Geographic, most of us will use around 300 toothbrushes during our lifetime! The vast majority of these toothbrushes are plastic. Where do they all end up? They're dumped in our landfills or end up in our oceans, where they don't fully break down for about 1000 years.
The handle of a plastic toothbrush is made from polypropylene plastic and the bristles are nylon. Both types of plastic are sourced from non-renewable fossil fuels. A billion plastic toothbrushes are thrown away in the United States every year. If you put those toothbrushes on display, they would wrap around the Earth four times!
As a dentist's daughter, I'm very picky about toothbrushes, and this F.E.T.E. Bamboo Toothbrush is incredible. There's no need to ever use a plastic toothbrush again.
Every F.E.T.E. Bamboo Toothbrush is made from 100% sustainable bamboo, and a tree is planted for each purchase,.
Lip Balm In A 100% Recyclable Paperboard Tube
Lip balm typically comes in a plastic tube, and because of its size, the sorting mechanism at recycling facilities usually rejects it. Since these tiny plastic tubes are generally single-use, that adds up to a lot of plastic not being recycled.
I will never go back to plastic tubes again after using Poppy & Pout Lip Balm! Poppy & Pout Lip Balm glides on effortlessly and makes my lips feel soft and hydrated for hours. I love that it comes in a 100% recyclable cardboard tube, and there are 10 delicious flavors to choose from (Island Coconut, Pomegranate Beach, Orange Blossom, Blood Orange Mint, Pink Grapefruit, Sweet Mint, Wild Honey, Lemon Bloom, Marshmallow Crème, and Cinnamint). Every Poppy & Pout Lip Balm is made with 100% natural ingredients and hand-poured into eco-friendly paper tubes!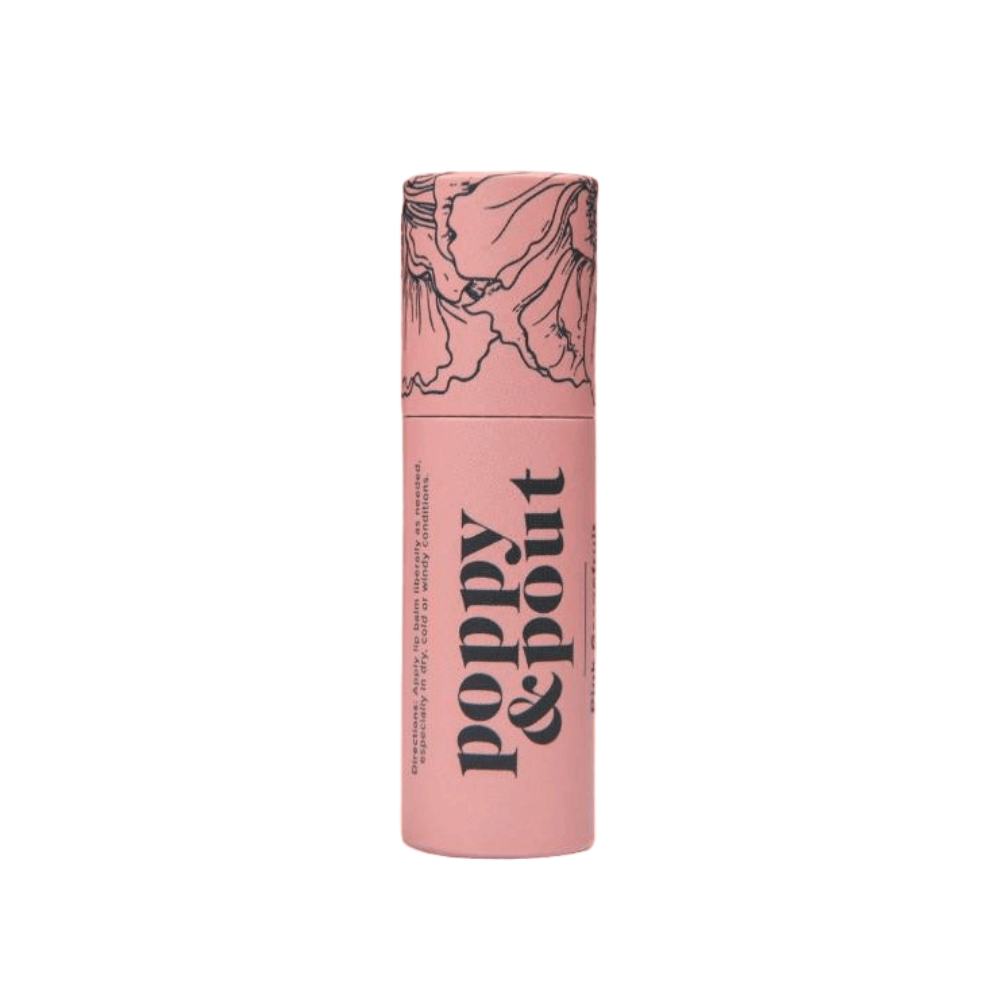 Beautycounter Body Bar has a wonderful creamy, rich lather and doesn't feel drying. It's a long-lasting bar soap with a nice mild scent. You will never need to use bodywash again after trying this eco-friendly soap! Beautycounter Body Bar is 100% clean, cruelty-free, vegan, gluten-free, non-GMO & synthetic fragrance-free.
Reusable Makeup Wipes
Makeup wipes may be convenient, but they contain plastic, and don't break down for about 100 years in a landfill. If you're using 1 or 2 makeup wipes a day, that's going to add up quickly. Most makeup wipes are either made from plastic or contain a mix of cotton and plastic fibers such as polyester, polypropylene, or rayon.
Switch to reusable makeup wipes that you can wash right in the washing machine and use again and again. Marley's Monsters Organic Reusable Facial Rounds are handmade in the USA from 100% organic cotton. This is also a great way to save money!
More Eco-Friendly Inspiration