Non-Toxic Alternatives To Plug-In Air Fresheners
Conventional air fresheners can pollute indoor air. I'm sharing 5 ways to make your home smell nice naturally with the best non-toxic alternatives to plug-in air fresheners.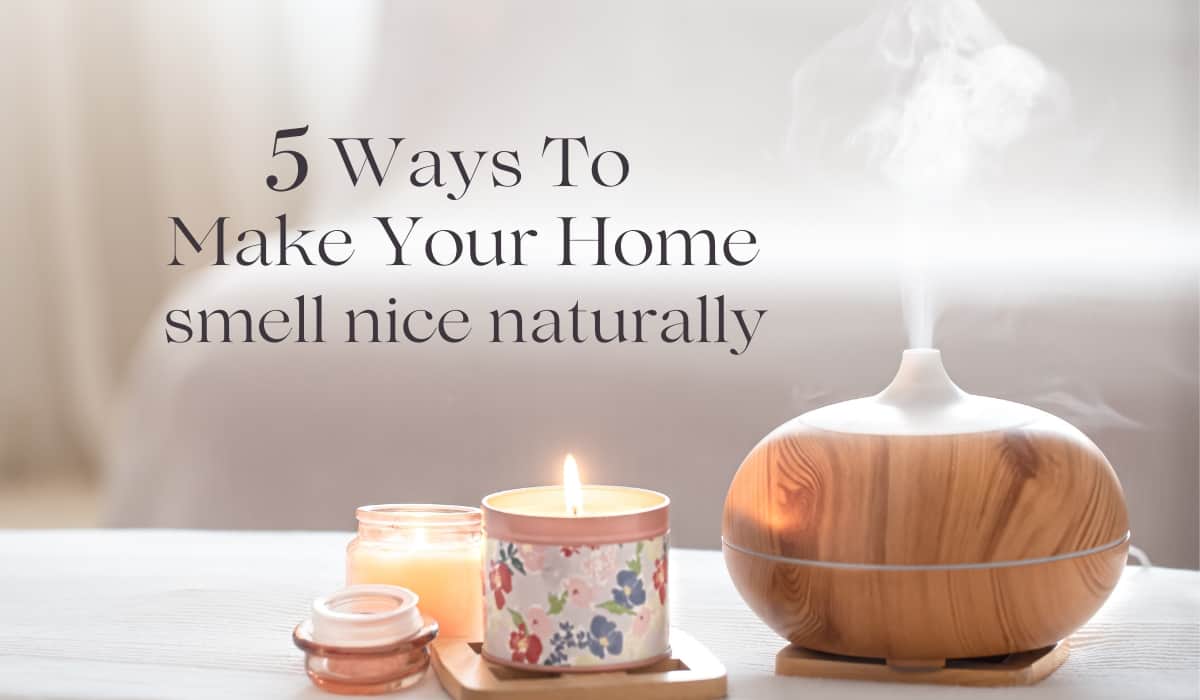 Disclosure: This post contains affiliate links, which means if you make a purchase through these links, we may receive a small commission at no extra cost to you.
My daughter's college roommate decided to "freshen" the air in their dorm room with a Glade Plug-In. When we dropped her off, my nose and eyes started itching, and the scent lingered on my clothes for hours afterwards. Unfortunately, conventional air fresheners can actually contribute to indoor air pollution by releasing harmful toxins. 
Air freshener brands aren't required to disclose ingredients so you might never know the chemicals hiding behind your Hawaiian Breeze, Amber Hills or Citrus Sunrise scented air freshener. Some ingredients in air fresheners that can be harmful to your health are used because they are cheap and hold scents for longer.
As air fresheners permeate your home environment, they produce volatile organic compounds (VOCs), which are a chemical soup of gas particles that can be potentially harmful to humans and pets. 
What Are The Health Risks From Exposure To Conventional Air Fresheners?
Adverse health effects from exposure to conventional air fresheners can include fatigue, watery and itchy eyes, sore throat, sneezing and runny nose, headaches and migraines, trouble breathing and asthma, skin rashes and hives, gastrointestinal issues and neurological problems. 
According to Made Safe, an organization that rigorously screens products for potential health hazards, air fresheners can emit endocrine disruptors and carcinogens like benzene, formaldehyde, phthalates, toluene, acetaldehyde and more. 
Women's Voices For The Earth estimates that one third of all fragrance chemicals are linked to human and environmental harm.
Replace plug-in air fresheners in every room in your home with non-toxic alternatives.
The good news is that you can make your home smell nice naturally. I'm sharing 5 non-toxic and safe ways to add fragrance to your home without the use of a traditional, toxic plug-in air freshener.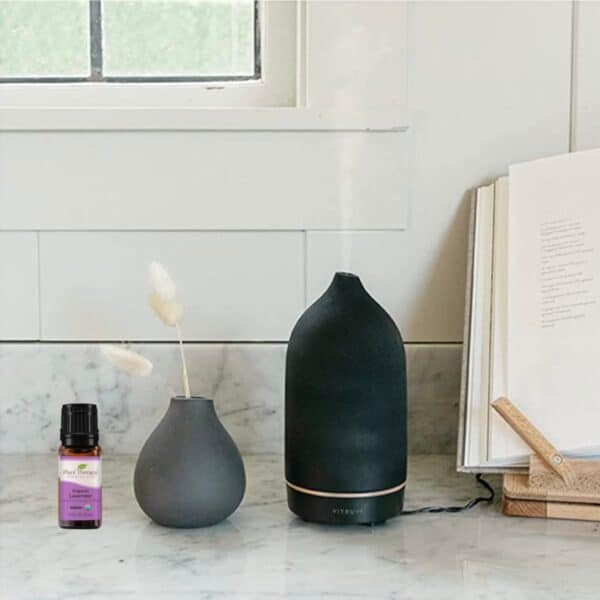 Essential Oil Diffuser + Organic Essential Oils
Diffusing essential oils can make your home smell like a spa. Essential oil diffusers generate gentle vibrations that cause essential oils to be mixed with water vapor, and this mixture is dispersed into the air as a very fine mist. The oils (and the plastic reservoir) aren't heated while diffusing. The Vitruvi Stone Diffuser is whisper-quiet, has an attractive stone design and consistently gets great reviews. 
I love Plant Therapy essential oils. They offer a wide selection of essential oils with a USDA Organic Certification. That means they're Free from GMOs and harmful pesticides, all organic products are certified through ECOCERT ICO, which also helps to conserve natural resources and reduce environmental pollution. All Plant Therapy essential oils go through rigorous independent third-party testing. These GC-MS test reports, which provide in-depth information on the chemical constituents in each oil, can be found on the product page. 
Ask a doctor about using an essential oil diffuser if you are pregnant women or have an infant under two. If you have a sensitivity or allergy to a specific oil, you may develop a headache, irritated eyes, coughing, nausea, and rashes. In this case, stop using the diffuser and clean it well before trying a different oil. 
According to Outward Hound, the following essential oils are safe for dogs in an essential oil diffuser: Myrrh, Frankincense, Chamomile , Lavender oil , Ginger and Rosemary. Essential oils that are safe for cats in an essential oil diffuser are: Frankincense , Lavender oil   and Chamomile.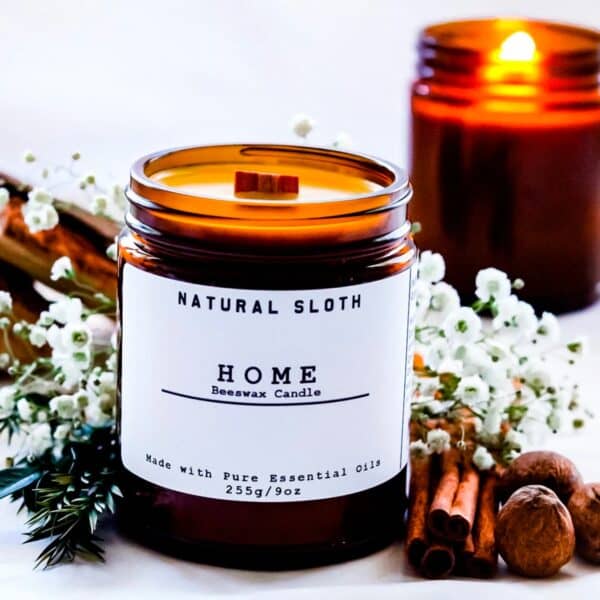 Light a MADE SAFE Certified Candle
Natural Sloth Candles use beeswax and an all-natural wooden wick for a non-toxic and clean burning candle. Natural Sloth Candles do not contain any petroleum byproducts, stabilizers, or harmful dyes. They're 100% non-toxic and certified by MADE SAFE®, so you can be confident that these candles are rigorously screened for toxic chemicals.
Choose from a variety of Natural Sloth Candles scents. Try the Home scent if you like a warm, cozy, and welcoming fragrance with notes of cinnamon and rosemary. Balance has sensual, spicy with notes of cedarwood and lavender. Breathe has minty, fresh, and sweet with notes of peppermint and grapefruit. If you love the cozy coffeehouse scent, try Spiced Coffee, which has nutty, smoky, and spicy with notes of coffee and cinnamon.
There are other non-toxic candles on the market that I also love, like Bluecorn Beeswax Candles that are made in Colorado, with plenty of lovely non-toxic scents to choose from.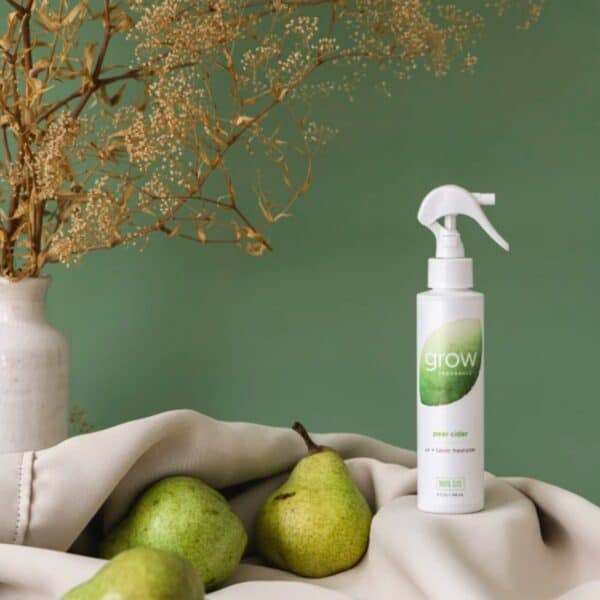 Spritz a Plant-Based Spray
Grow Fragrance makes air and fabric fresheners as well as candles that are made with 100% plant-based ingredients. Grow Fragrance never adds materials considered carcinogens, mutagens, or reproductive toxins, and contains none of the harmful chemicals found in traditional petroleum-based products.
Grow Fragrance has a wide selection of scents like lavender, black currant rose, bamboo, and cedar citrus. The company is a B Corporation, is Leaping Bunny certified, and is a member of 1% For The Planet. 
Spritz this plant-based natural spray on fabric, in the bathroom or in the air.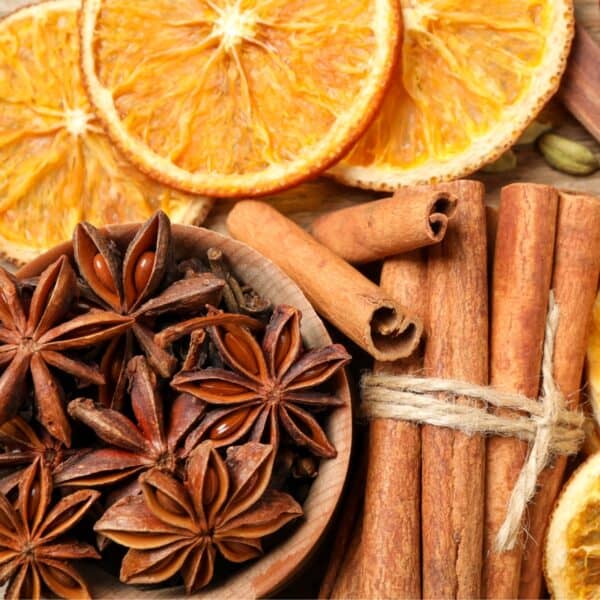 Simmer A Pot Of Spices & Herbs
Simmer a pot of natural herbs and spices on the stovetop for an inviting aroma before guests arrive or after a fishy dinner. To make simmering potpourri, use a combination of natural ingredients:
Fill a pot with about 8 cups of filtered water and add:
Herbs (rosemary, sage, thyme, mint)
Spices (cinnamon sticks, star anise, cloves, cardamom)
Fruit (lemon, lime, orange, apple, cranberries)
Flowers (lavender, rose)
Simmer on the stove or use a slow cooker. Remember to set a timer to turn off the burner if you're simmering on the stove!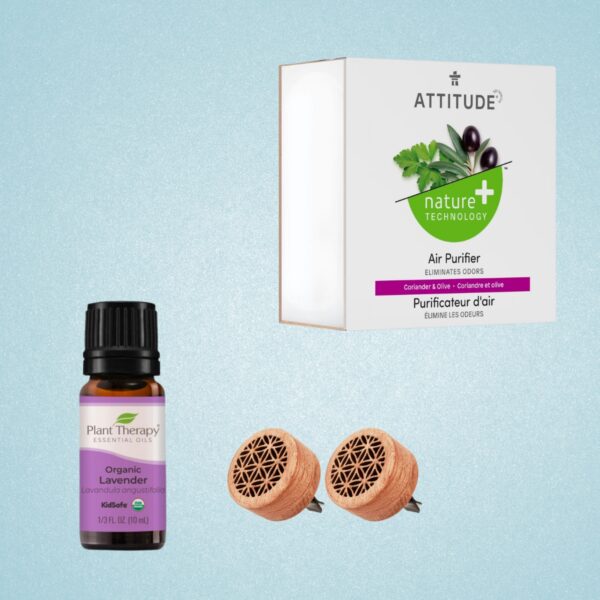 Passive Air Diffusers
The Attitude Natural Air Purifier contains activated carbon to help trap airborne pollutants and contaminants. It's made with plant- and mineral-based ingredients from natural sources. Place it anywhere you have bad smells, like near a kitty litter box. The Attitude Natural Air Purifier is ECOLOGO Certified.
A portable Essential Oil Car Diffuser clips to the heating vent and disperses essential oils. Sprinkle on your favorite Plant Therapy essential oil if your car smells like a locker room.
More Natural Living Inspiration